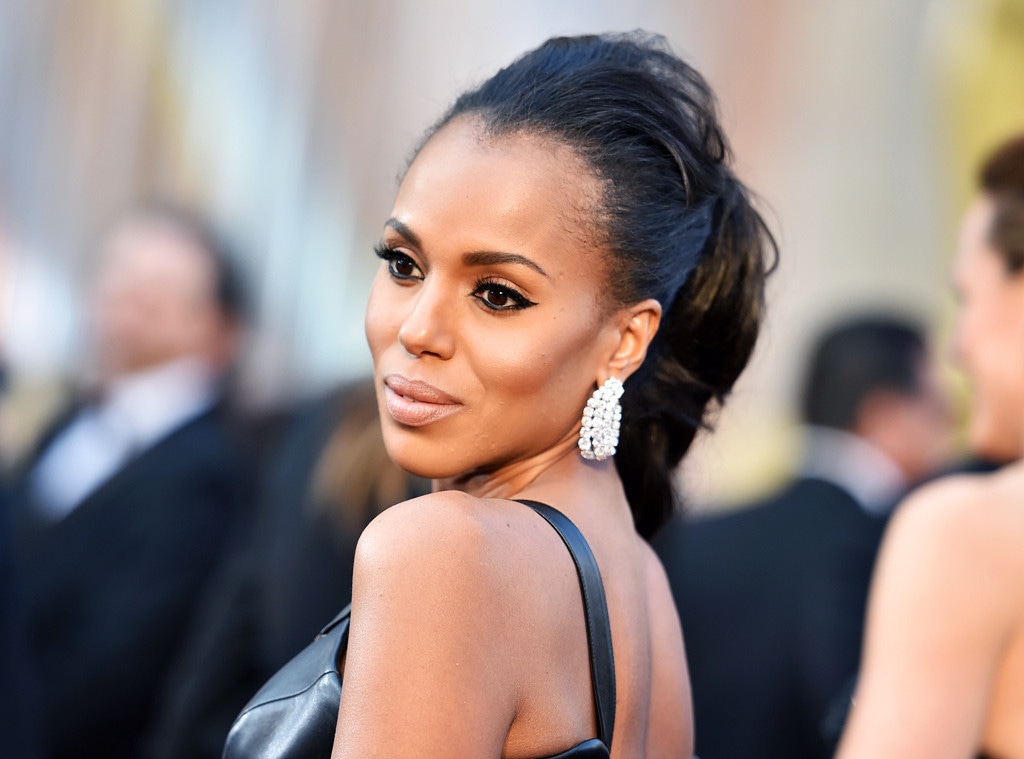 Richard Shotwell/Invision/AP
Surprise...sorta?!
During an appearance on NBC's Today Monday, Kerry Washington casually announced she is now a "mother of three." The actress and husband Nnamdi Asomugha are already the proud parents of a daughter, Isabelle Amarachi Asomugha, 4, and a son, Caleb Kelechi Asomugha, 2.
Craig Melvin was interviewing Kerry about her new Broadway play, American Son, when he referred to her as a "mother of two." She corrected him, calling herself a "mother of three."
The news surprised some fans on social media, with many wondering if she and Nnamdi welcomed a secret child. But a source tells E! News that's not the case, as Kerry has a stepchild.
Kerry spent the rest of the interview promoting American Son, which is currently in previews and co-stars Stephen Pasquale. "It's definitely, for me, one of the most challenging projects I've ever taken on as an actor. It's very special to me. It's a really beautiful play about parenting and about love and about identity and race. I feel like the luckiest woman in the world that I get to do it eight times a week," the 41-year-old actress admitted to Craig. "And also...it's really hard!"
The play is set at a police station in Florida, and Kerry plays a woman whose son has gone missing; American Son also stars Jeremy Jordan and Eugene Lee. "It's people having very, very private conversations in public. So, it's things that a lot of us maybe say to the people closest to us, but we're all saying them in a room. Four people with very, very, very different opinions and viewpoints on the world all sharing their opinions on each other? It's exciting and different," Kerry explained. "I've never seen anything like it. I've never played a character like this before."
Kerry compared the play to prayer, saying, "We spend 90 minutes with these characters and we really see them. Like, we really listen to them. I don't know that we make enough time for that in our lives, particularly in this country right now, to listen to people who think something completely opposite of us. And we get to do that. We sit in the theater and listen to people who believe things that are on the opposite end of the spectrum of identity, but we really hear them and we allow them to matter to us—all four of these people. There's something really special about that. I think it's why audiences are so surprised and moved, because we don't make enough time to listen to people who we consider 'other'—no matter who we are."
Next, Kerry will appear on Live With Kelly and Ryan and The Late Show With Stephen Colbert.