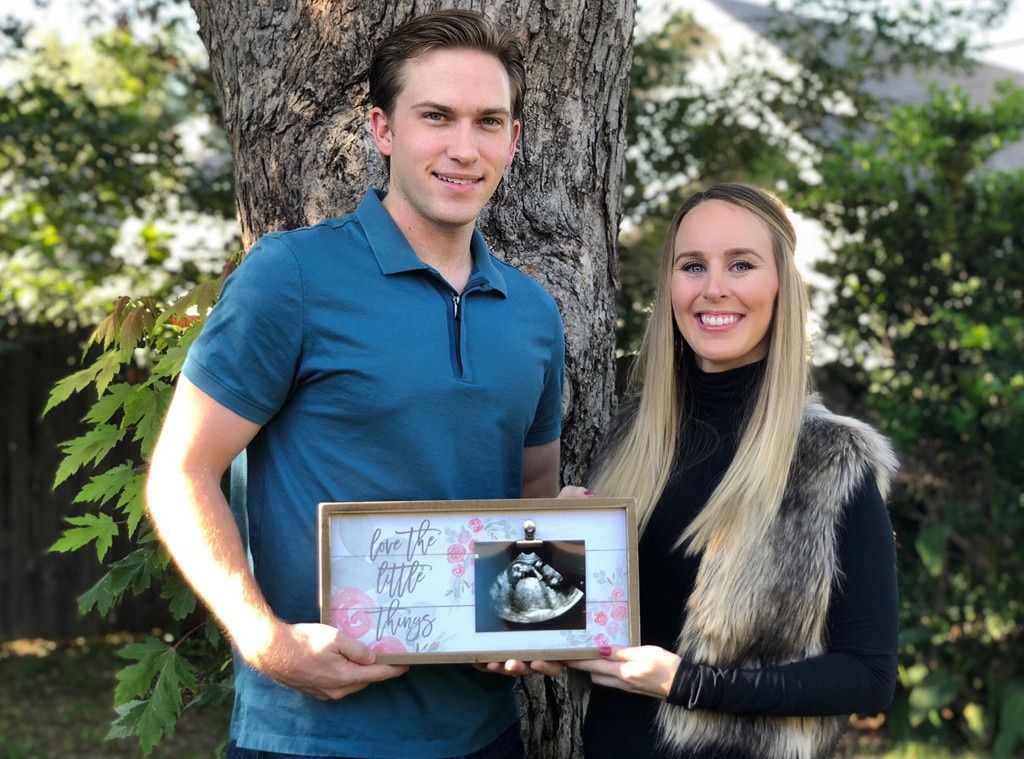 Kinetic Content
Married at First Sight has another success story on their hands.
E! News can confirm Danielle Bergman is pregnant and expecting her first child with husband Bobby Dodd.
"The parents to be are so excited to finally share their joy with the world!" a rep for the couple shared with us.
The happy news comes just one week after Married at First Sight watched the couple experience Decision Day where they expressed how committed they were to making their marriage work.
"These eight weeks have been the absolute best eight weeks of my life," Bobby shared with his wife. "I 100 percent see babies in my future. Danielle is my soulmate."
Danielle added, "I'm just completely head over heels in love with you. This is by far the best thing that has ever happened to me."
For those not familiar with Lifetime's hit reality show, stars including Danielle and Bobby agree to get married immediately after meeting for the first time as cameras roll.
With help from a team of experts including Dr. Pepper Schwartz, Pastor Calvin Roberson and Dr. Jessica Griffin, the couples experience newlywed life and decide if they want to stay married or get a divorce after eight weeks.
"2018 has been the most beautiful year for us," the couple shared with People who first broke the pregnancy news. "Not only have we found each other after all this time, but fallen so deeply in love. And now, we are beyond blessed to announce that we will be growing our family!"
Married at First Sight (produced by Kinetic Content) airs Tuesday nights at 9 p.m. only on Lifetime.
And watch the premiere of Married at First Sight: Happily Ever After? October 30 at 10 p.m. on Lifetime.