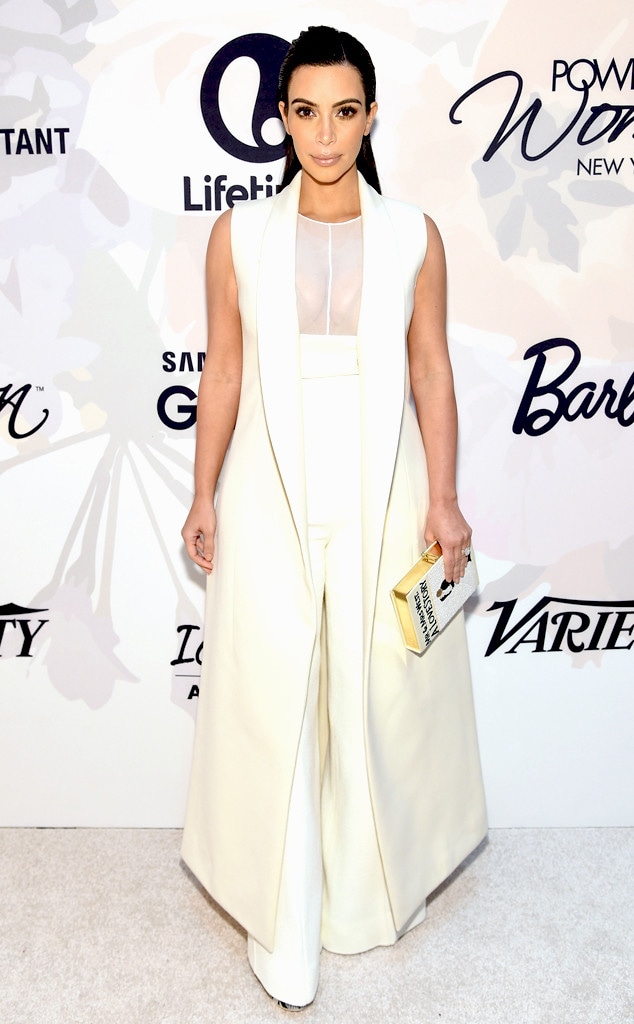 Jamie McCarthy/Getty Images for Variety
Kim Kardashian's life has changed drastically over the past few years, and she will be the first to admit it.
On Oct. 2, 2016, the Keeping Up with the Kardashians star was held up at gunpoint inside her hotel room in Paris. Two armed men dressed as police officers forced their way into her hotel and stole nearly $10 million worth of jewelry. Now, Kim is saying a large part of her is "grateful" for the experience in a way.
The beauty mogul sat down with Alec Baldwin on his new talk show The Alec Baldwin Show and discussed all things Paris robbery, marriage and her family dynamics. It aired, no less, on the star's 38th birthday.
"My life has definitely changed a lot in the last two years," she revealed.
The day after the robbery, her spokesperson told E! News, "She is badly shaken but physically unharmed."
Kim explained to Baldwin her long-term effects of the invasion. "For a good year, I almost lost myself," she said. "I was never depressed, but I wasn't motivated to get up and work like I used to. It shook me."
In the end, however, the break-in taught her a major lesson about herself. "There was a lot of me that measured who I was by how much I had. I thought, 'Oh, I'm worth so much,'" she told Baldwin. "That needed to change in me."
She went on to explain that she was "grateful for the experience. Even though it was horrific and I wouldn't wish it upon anyone, it really did deeply change me to where now I feel like I can get back to myself."
Kim added, "I felt like I was living in a bubble, and that opened me up to so much."
A source told E! News that while the burglary was in progress, "She thought they were for sure going to kill her."
Matt Baron/REX/Shutterstock
Other than being a beauty mogul, Kim also has a major social media presence, especially on Instagram. The Paris robbery opened her eyes to how, what and when she posts on social media. Kim disclosed to the talk show host that she now posts on Instagram or other social media platforms after the fact. "If I want to video something, I'll save it and post it when I leave," she said.
The KKW Beauty owner explained that she has "24/7 security" now and that she moves around "totally differently now."
Kim testified in February 2017 about the incident.
Kim spoke out about the robbery in a Keeping Up with the Kardashians  episode in March 2017. "I took a tragic horrific experience and did not let it diminish me, rather grew and evolved and allowed the experience to teach me. I can say I've become so much better because of it," she tweeted after the episode. "Thank you for allowing me to share my story tonight."
On a more positive note, the reality TV star gushed about her family and feeling blessed to get to work with them every day. "The show has proven we are a normal family," she illustrated to Baldwin. "It's so normal and fun, despite what you see in all the glitz. We know that if all else fails, we have each other."