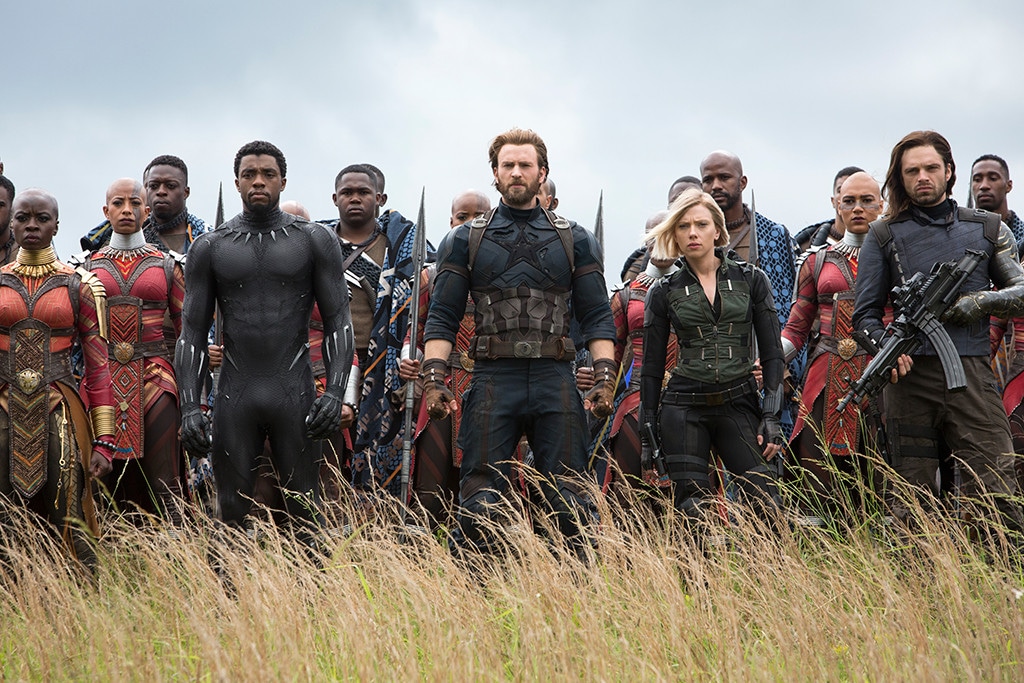 Chuck Zlotnick/Marvel Studios
Black Widow is finally getting her due—and so is Scarlett Johansson.
The actress, who has played the superhero spy Natasha Romanova in six films, will earn a reported $15 million to star in an upcoming standalone, according to The Hollywood Reporter. A spokesperson for Marvel Studios disputed "the accuracy" of the numbers, despite multiple source confirmations: "As a matter of policy, we never publicly disclose salaries or deal terms."
Johansson's $15 million payday equals what Chris Evans and Chris Hemsworth earned for playing Captain America and Thor, respectively, in Avengers: Infinity War, according to the trade. Evans and Hemsworth also nabbed the same figure for their respective work in 2016's Captain America: Civil War and 2017's Thor: Ragnarok, as well as for starring in 2019's Avengers sequel.
The Hollywood Reporter also said Brie Larson will make around $5 million for 2019's Captain Marvel movie—in exchange for singing a seven-picture deal, locking her into several franchises.
In response to the report, Larson tweeted, "Counterpoint: this is not true."
Without mentioning her Marvel Studios contract specifically, Johansson discussed the gender wage gap in 2016. "There's something icky about me having that conversation unless it applies to a greater whole," she told Cosmopolitan. "I am very fortunate, I make a really good living, and I'm proud to be an actress who's making as much as many of my male peers at this stage."
Even then, Johansson recognized how pay disparity is a "larger problem" affecting all women—and that's why she spoke up. "For me to talk about my own personal experience with it feels a little obnoxious," the actress said. "It's part of a larger conversation about feminism in general."
Marvel Studios president Kevin Feige first indicated he wanted to pursue a solo Black Widow film in 2010. Eight years later, Jac Schaeffer was hired to write a script for the proposed project. The standalone is still in development—meaning it's too soon to set a release date.
Johansson, whose character first appeared onscreen in 2010's Iron Man 2 opposite Robert Downey Jr., will reprise her role in the currently untitled fourth Avengers movie, out next year.