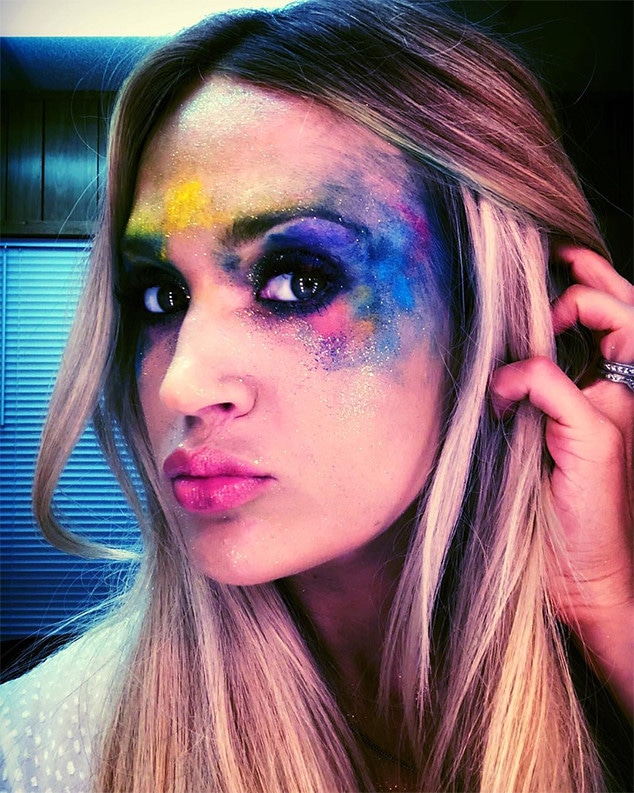 Instagram
Carrie Underwood is not afraid to show her battle scars.
Last November, the 35-year-old country star tripped outside her home, broke her wrist and injured her face. She underwent surgery on her arm and received more than 40 stitches.
On Friday, Underwood posted on her Instagram page a throwback selfie taken on the set of her music video "Love Wins," which was released in September. She sports colorful makeup and a scar above her lip. In the video, it is not visible.
Underwood had displayed her scar publicly and prominently for the first time in August, with an Instagram photo of her wearing a white and orange Nashville Predators cap. Her husband Mike Fisher plays for the team.
Underwood had revealed her "freak random accident" in January. telling her fans she may look "a bit different."
"Any time someone gets injured, it looks pretty bad in the beginning, and you're like, 'What is this going to wind up like?' You just don't know," Underwood told Redbook several months ago. "It was also a perception thing, because I look at myself [now] and I see it quite a bit, but other people are like, "I wouldn't have even noticed."
Watch:
Carrie Underwood's Son Isaiah Makes Surprise Public Appearance