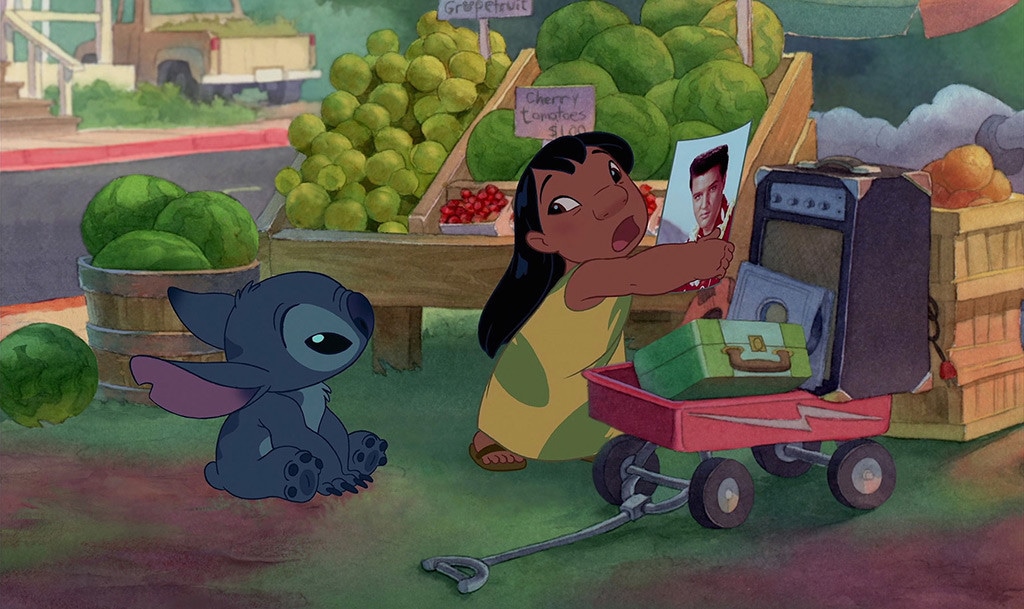 Walt Disney Feature Animation
Lilo and Stitch are back. 
On Monday, The Hollywood Reporter broke the news that the 2002 animated movie, Lilo & Stitch, is being made into a live-action/CG hybrid film. According to the media outlet, Dan Lin and Jonathan Eirich are producing the movie, and the dynamic duo come with quite a bit of experience. The two are already the producers of the live-action remake of Disney's Aladdin. Mike Van Waes is also reportedly set to write the script.
According to THR, it's unclear if the movie will be released in theaters or via Disney's streaming service. Either way, fans can expect to see Experiment 626 and Lilo in 2019.
As Disney fans will recall, Lilo & Stitch takes place in Hawaii and tells the story of a young girl named Lilo who adopts a new pet named Stitch—thinking he's a dog. Little does she know, he's actually an alien who crash-landed on Earth after being exiled from his home planet. While Stitch is prone to destruction and often gets into trouble, the two end up forming a close bond and becoming "ohana"—family.
To look back at the animated classic, check out the gallery.