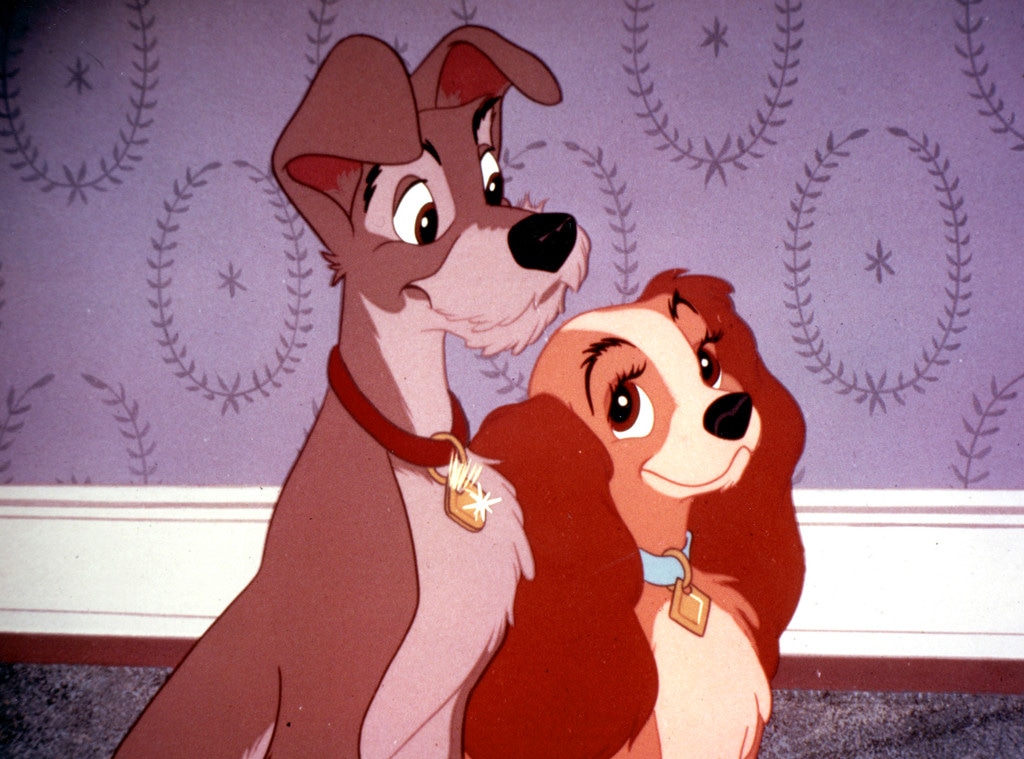 Walt Disney Productions
Lady and the Tramp is getting rebooted—but the movie is not coming to theaters.
The Hollywood Reporter was the first to report Monday that Charlie Bean has closed a deal to direct the live-action/CG hybrid remake of Disney's animated classic. It's expected to debut on the company's digital streaming service, set to launch in 2019; the digital platform will start with a domestic package, then expand overseas. Its price points have yet to be undetermined.
Chaz Salembier and Jessica Virtue are overseeing the remake, The Hollywood Reporter said. Brigham Taylor is producing the Lady and the Tramp remake, from a script by Andrew Bujalski.
Released in 1955, Walt Disney Productions' Lady and the Tramp told a love story involving a spoiled Cocker Spaniel named Lady and a streetwise mutt named Tramp. The animated classic featured several popular songs, including "Bella Notte," "He's a Tramp" and "The Siamese Cat Song." A direct-to-video sequel—Lady and the Tramp II: Scamp's Adventure—came out in 2001.
The film studio is planning to release live-action remakes of Aladdin, The Lion King and Mulan theatrically. Like Lady and the Tramp, a Sword in the Stone remake is rumored to debut on its streaming service. Several movies in post-production, including Mark Lawrence's Noelle and Mark Waters' Magic Camp, have also been moved to the streaming platform in advance of their releases. Disney is betting big on its streaming platform, as it hired Jon Favreau to create a live-action Star Wars TV series. In an earnings call last month, Disney CEO Bob Iger said, "When you go to market with Star Wars movies, Disney movies, Pixar movies, Marvel-branded and branded television shows under those umbrellas...that will give us the ability to probably spend less than if we had gone to market with a direct-to-consumer service without these brands."