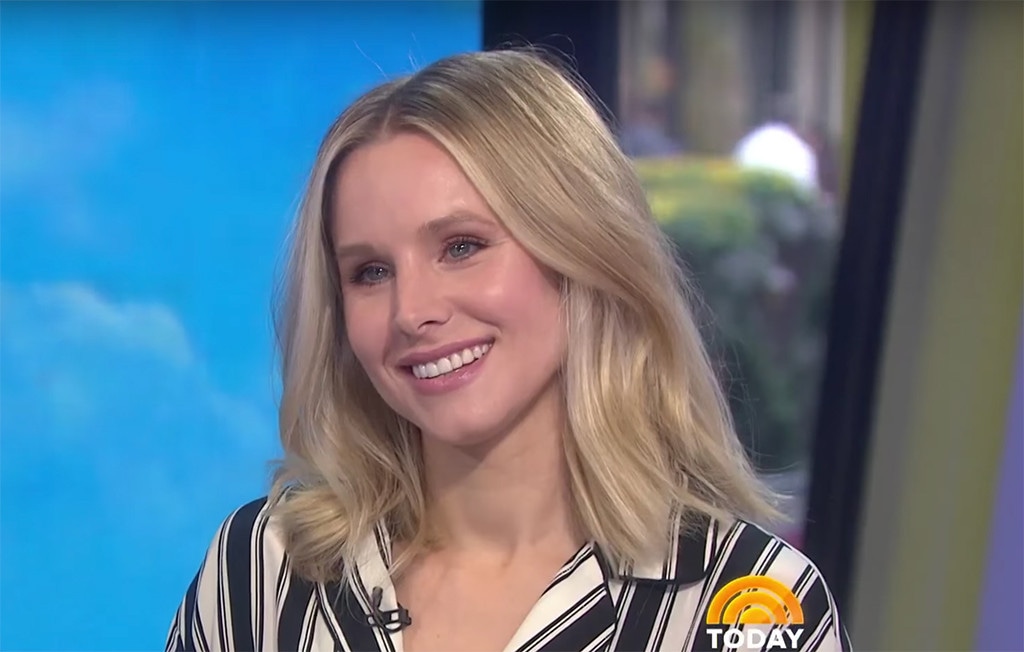 YouTube
There's no such thing as a perfect parent, and Kristen Bell isn't afraid to admit her flaws.
The actress appeared on Wednesday's episode of Today and revealed she and Dax Shepard have lied to their daughters, Lincoln (5) and Delta (3), about when their birthdays are.
"If it's, like, a Wednesday and we can't celebrate and we're both working late, then—guess what—your birthday is on Saturday," she said. "They don't know." 
She also admitted to lying to her little ones about the time of day because they can't tell time. However, these weren't the only tidbits she shared. Savannah Guthrie and Hoda Kotb also asked Bell if she's ever let her kids wear dirty clothes. 
"Of course," she answered, laughing at the relatable mom moment. "Where's the honesty part? Like, duh. The answer is duh."
In addition, she admitted to letting her kids eat food she's dropped on the grass and quickly picked back up. 
"I'll eat it," she said.
However, she said she draws the line when it comes to her children's comfort. When the hosts asked if she's ever prolonged changing a dirty diaper because she was too tired, Bell insisted she's "definitely on top of that." 
"But sometimes I'll try to convince her to do it," she said. "Like if I'm, like, lying down, I'll be like, 'Pop that diaper off. Go grab me a new one, and then I'll lace it up for ya.'"
In addition, she dished on whether she lets her kids watch TV—children's programs are allowed on the weekends and nature shows are a rare exception on weekdays—and how she deals with the distance when she's traveling for work.
"I'm rarely away," she said. "We always travel as a tribe. My husband and I only take work—when it's out of the city—when we can travel together."
However, if there's a time they can't be together, the proud mother reiterates she'll always return. 
"Our preschool gave us language to say, you know, 'Mommies always come back,'" she said. "It's very helpful because then they have that as a mantra."
Besides talking about her family life, the Veronica Mars star talked about her show, The Good Place. While Bell's character spent the first two seasons in the afterlife, she heads back down to Earth for season three. When asked what her ideal afterlife would look like, Bell didn't hesitate.
"Oh, so many naps," she said. "And all I would eat is like croutons and mulberries—my two favorite foods."
It's certainly been a busy time for Bell. In addition to visiting New York to promote her sitcom, she's attending the United Nations General Assembly to speak about the U.N.'s Women's Peace and Humanitarian Fund, of which Bell is the first global advocate.
Watch the video to see her full interview.
(E! and NBC are both part of NBCUniversal).