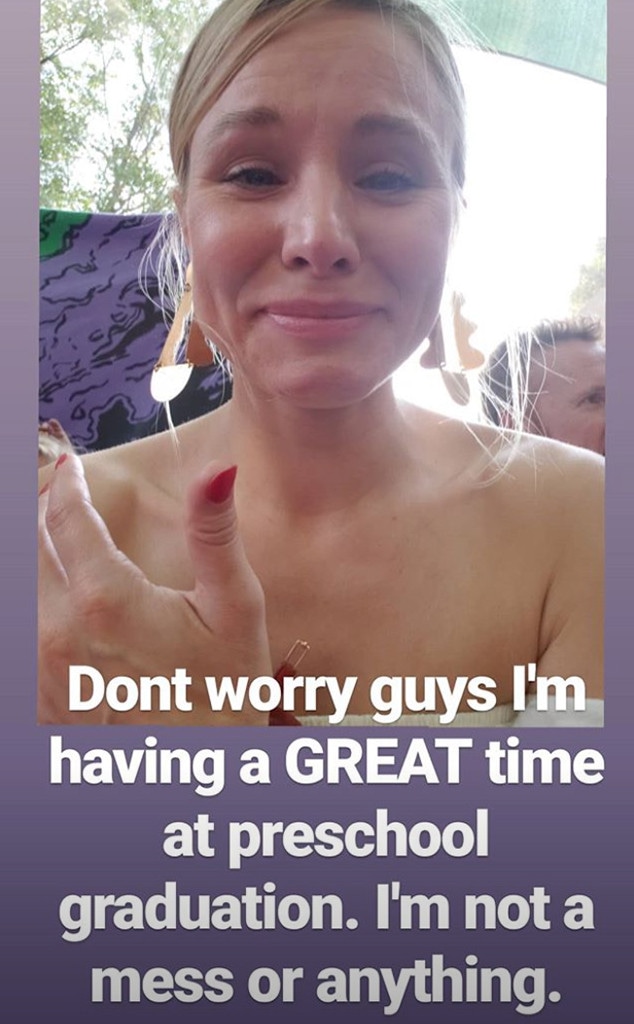 Instagram
Kids, they grow up so fast!
Like many parents, Kristen Bell got emotional at her and Dax Shepard's eldest daughter Lincoln's preschool graduation ceremony. The Frozen star posted on her Instagram Story videos of herself tearing up as she watched the children sing "I've Got Peace Like a River" with a male musician.
"Don't worry guys, I'm having a GREAT time at preschool graduation," she wrote. "I'm not a mess or anything."
Bell, 38, will mark a similar family milestone in a couple of years; She and Shepard, 43, are also parents to daughter Delta, 3.
"Ok I was lying before," she added. "Please send help."
"[Lincoln] will be starting kindergarten in a month. My first time!" Bell told E! News a few weeks ago. "I feel great. I mean, it has nothing to do with me, I'm just sort of here for her and I've shown her the school...they have like play dates during the summer where the kids can actually meet each other, so the environment is slightly more familiar and I have just told her, 'It's gonna be a new school and it's your school,' to give her a sense of ownership, and just be there for whatever she needs."