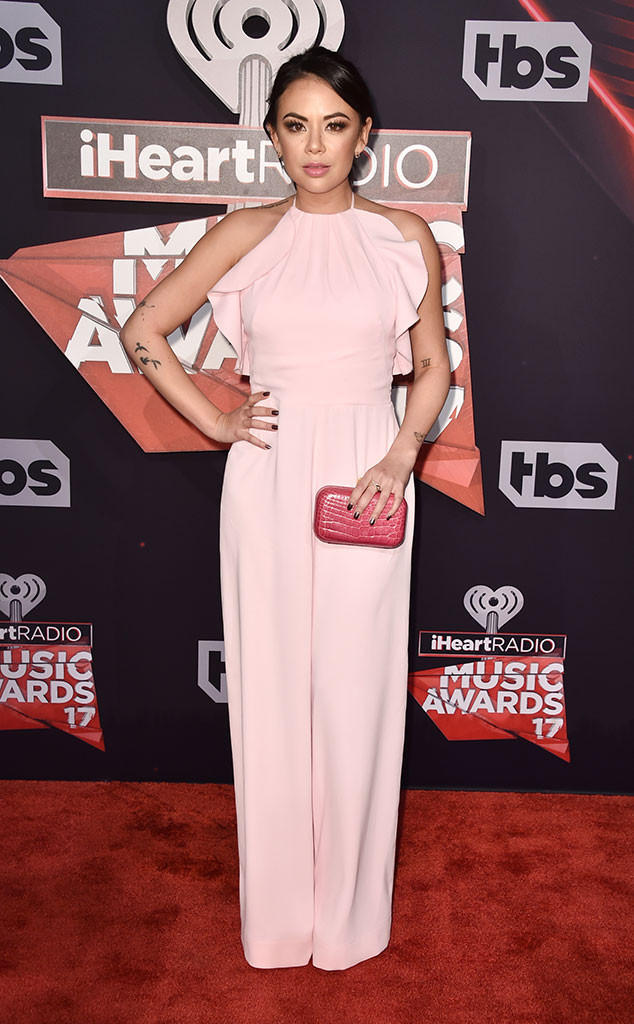 Alberto E. Rodriguez/Getty Images
Janel Parrish made a heartbreaking reveal in an Instagram post on Saturday.
The Pretty Little Liars star uploaded photographs divulging that her father-in-law was killed by a drunk driver shortly before her wedding to Chris Long. One picture shows Long's father, Herbert "Buck" Long, giving a toast to Parrish and her now-husband. "A few weeks ago, we got the awful news that my now father in law was tragically killed by a drunk driver on his beloved Sunday motorcycle ride," she wrote. "Words can't explain the feeling of losing someone to something so senseless... something that could have been prevented. Please read about his life, and if you're moved by his story, help donate to MADD to help make sure this doesn't happen to anyone else."
She concluded the caption, "Love you Buck."
Parrish shared the link to Buck's donation page on the MADD (Mothers Against Drunk Driving) site.