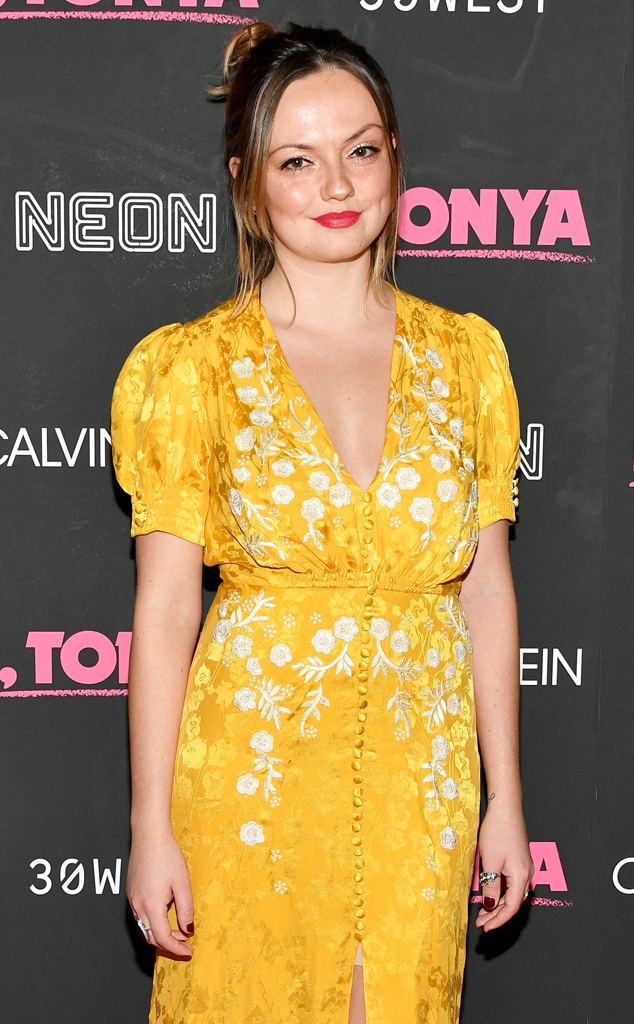 Dia Dipasupil/Getty Images
As a Hollywood actress, Emily Meade has had to film her fair share of sex scenes.
But throughout her successful career, The Deuce star found times where she "felt uncomfortable."
With all of the conversations that have started since the Times Up movement, Emily started thinking about what Hollywood could do in regards to sex on the big and small screen.
"I started thinking about how when you're doing a stunt of any kind, even as simple as crossing the street with cars, or if there's a child or animal on set, there are people who legally have to be there to protect and facilitate. People who have expertise," she explained to HBO. "And yet when it comes to sexuality, which is one of the most vulnerable things for all humans, men and women, there's really no system. There's never been a person required to be there to protect and bring expertise."
Emily decided to go to the creators of The Deuce and HBO and expressed her interest in having "some sort of advocate" purely for the sexual scenes being filming.
Without hesitation, they agreed and Alicia Rodis was brought on as the show's intimacy coordinator. It's been a successful, positive experience.
"A lot of people like to be in the moment, and for me, the preparation allows that more because the boundaries and parameters are already in place," Emily shared in a Q&A. "You know there's somebody making sure lines don't get crossed so you don't have be worried about it while naked and performing."
Looking ahead, Emily is hopeful that more shows will follow suit. In fact, HBO is already taking the idea to other programs. 
"It's just mind boggling to me I've never been on set with an intimacy coordinator before; it felt so natural and so necessary. It's crazy it took to 2018 for sexuality to be treated with the same sensitivity and vulnerability as violence, or animals or children," Emily explained to HBO. "I hope it gets to a point where it's not a choice, it's necessity, just like stunt coordinators, or a chaperone for children and animals. I know HBO is already expanding to other shows. I'm going to make as much effort as I can to make sure it's on any set I am on going forward."
Alicia added, "We are in a great cultural shift and everyone is desperately trying to catch up. It takes a lot of guts, courage and humility to look at something that has been done a certain way for years and say, 'We can do better.'"
New episodes of The Deuce air on HBO Sunday nights at 9 p.m.