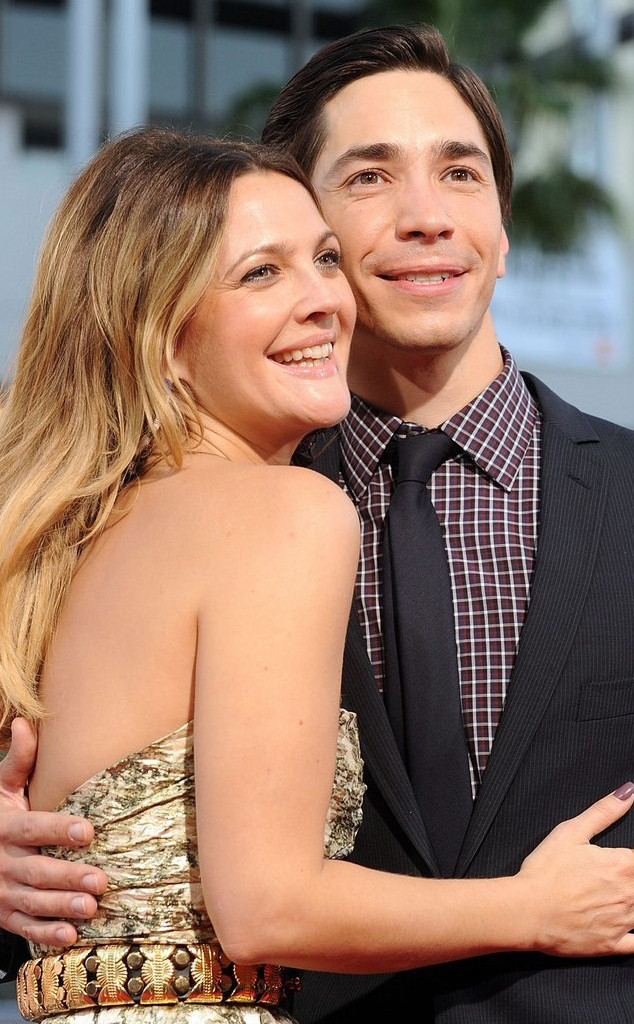 Kevin Winter/Getty Images
Could Drew Barrymoreand Justin Long be Going the Distance once again?
A source tells E! News the exes have "been talking more," following Long's recent breakup from CHVRCHES artist Lauren Mayberry. According to the insider, "They are both single and they are spending time together," but "that's all it is for now."
Their reunion is not a huge surprise, considering that even after ending their on-and-off relationship, the pair remained friends and "stayed in touch" over the years. They have even "worked together and bounced ideas off of each other from time to time," reveals the insider.
While not all exes are able to accomplish this, the source says the two forged a "very special connection and bond that never went away." Not to mention, Drew has "a fondness for him and he's always been in her life even if they weren't a couple."