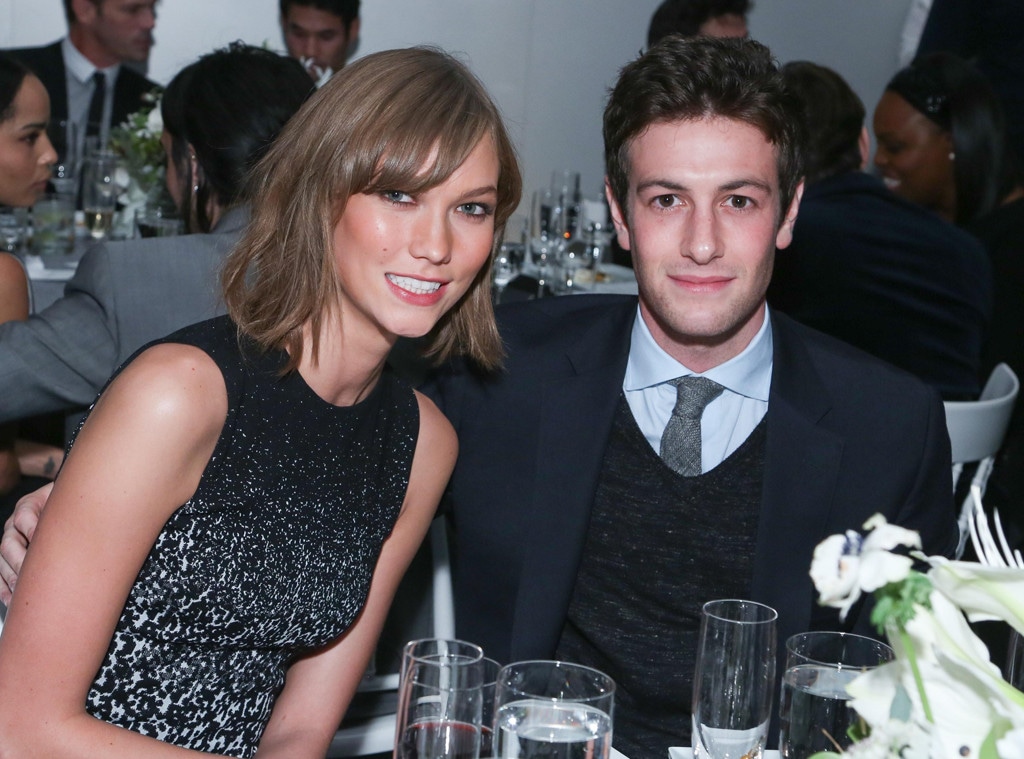 Will Ragozzino/BFA/REX/Shutterstock
If nothing else, Karlie Kloss has got drive.
The 26-year-old model is the founder of Kode with Klossy, a course dedicated to teaching females how to code. Tech is one of her biggest passions and is an extremely vocal proponent of women in STEM fields. Somehow, Kloss balances strutting on the runway, running a coding camp and enjoying time with her fiancé Josh Kushner. The name rings a bell because he's the baby brother of Jared Kushner, who is Ivanka Trump's husband and a senior adviser to President Donald Trump. 
Kloss' political views, however, don't entirely mesh with those of her future in-laws.
The tech founder has been outspoken on social media about her liberal leanings, adding her name to the list of fellow celebrities who supported Hillary Clinton during the 2016 election. She's posted photos from March for Our Lives in Washington, D.C., including one with Parkland shooting survivor Delaney Tarr. She also called noted feminist icon Gloria Steinem "one of my personal heroes" in a photo of the two of them.
For Kloss, however, her love for Josh trumps all. "I've chosen to be with the man I love despite the complications," she told Vogue in a new interview.
The couple got engaged a few weeks before announcing it on Instagram while spending a weekend in upstate New York. "I love you more than I have words to express. Josh, you're my best friend and my soulmate. I can't wait for forever together. Yes a million times over," she captioned a photo of her kissing Josh on the cheek. 
Kloss told the magazine that she and Josh "have each other's backs," which is a cornerstone in their relationship. "Josh and I share a lot of the same liberal values that guide our lives and the things we stand for," she added.
The 6'2 model was just 19 when she met her fiancé after they were seated next to each other at a friend's dinner party, according to Vogue. After both Kloss and Josh posted about their engagement on Instagram, Ivanka reportedly commented on a picture, congratulating the two and even referred to Kloss as her "sister."
Josh is a Harvard undergrad and Harvard Business School graduate who also runs an extremely successful venture capital firm called Thrive Capital. In an Esquire article, a spokesman for the younger Kushner brother told the magazine he's a "lifelong Democrat" and would not vote for Trump in the election.
But the entrepreneur doesn't want the attention to be on her upcoming political connections. Instead, she looks forward to growing her coding company and just generally being "nerdy." She told Vogue, "Josh knows that I'm just a nerdy, curious human being. I think that's why he loves me."
As for now, Kloss is taking life one day at a time and is ready to take on whatever happens next. She said, "The truth is, I don't know where I'll be a decade from now. Nothing about the last ten years has gone exactly to plan, which is part of the beauty of life."