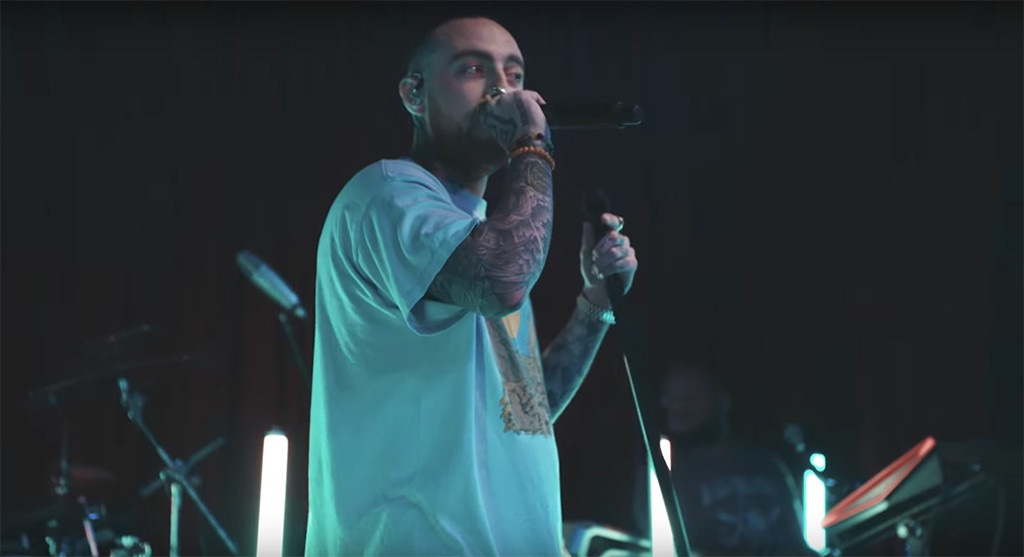 YouTube
Just a few days before his tragic death, Mac Miller performed at The Hotel Café in Los Angeles. 
The recording artist's official YouTube channel shared a video of him rapping his hit "Hurt Feelings" on Thursday, just a day before his passing.
Fans waved their arms back and forth as Miller rapped his lyrics and took videos of the show. The "Donald Trump" star grooved with the microphone as his band blasted his tune. Once he finished, the crowd gave him a round of applause.
The song was just one of the numbers Miller performed during his show. According to a setlist shared in the video, he also performed his hits "Programs," "100 Grandkids" "Comeback to Earth," as well as others.
After news of Miller's death broke, the venue tweeted its condolences to his family, friends and fans.
"The few of us lucky enough to experience @MacMiller's intimate shows at Hotel Cafe are extremely grateful," part of the message read. 
At the bottom of the shared YouTube video was a call-to-action to buy tickets for Miller's concert series, The Swimming Tour. The tour was set to kick off Oct. 27.  He had tweeted he wished the concert series "started tomorrow" just days before he died.
Miller passed away on Friday, Sept. 7 at the age of 26. While the cause of death has yet to be confirmed, it's been reported that he died of an apparent overdose.
After news of his passing broke, several stars took to social media to pay tribute to the late artist.  G-Eazy, John Mayer, Ed Sheeran and Lil Xan were just a few of the artists to pay their respects.
His family also released a statement.
"Malcolm McCormick, known and adored by fans as Mac Miller, has tragically passed away at the age of 26," the family stated. "He was a bright light in this world for his family, friends and fans. Thank you for your prayers. Please respect our privacy. There are no further details as to the cause of his death at this time."