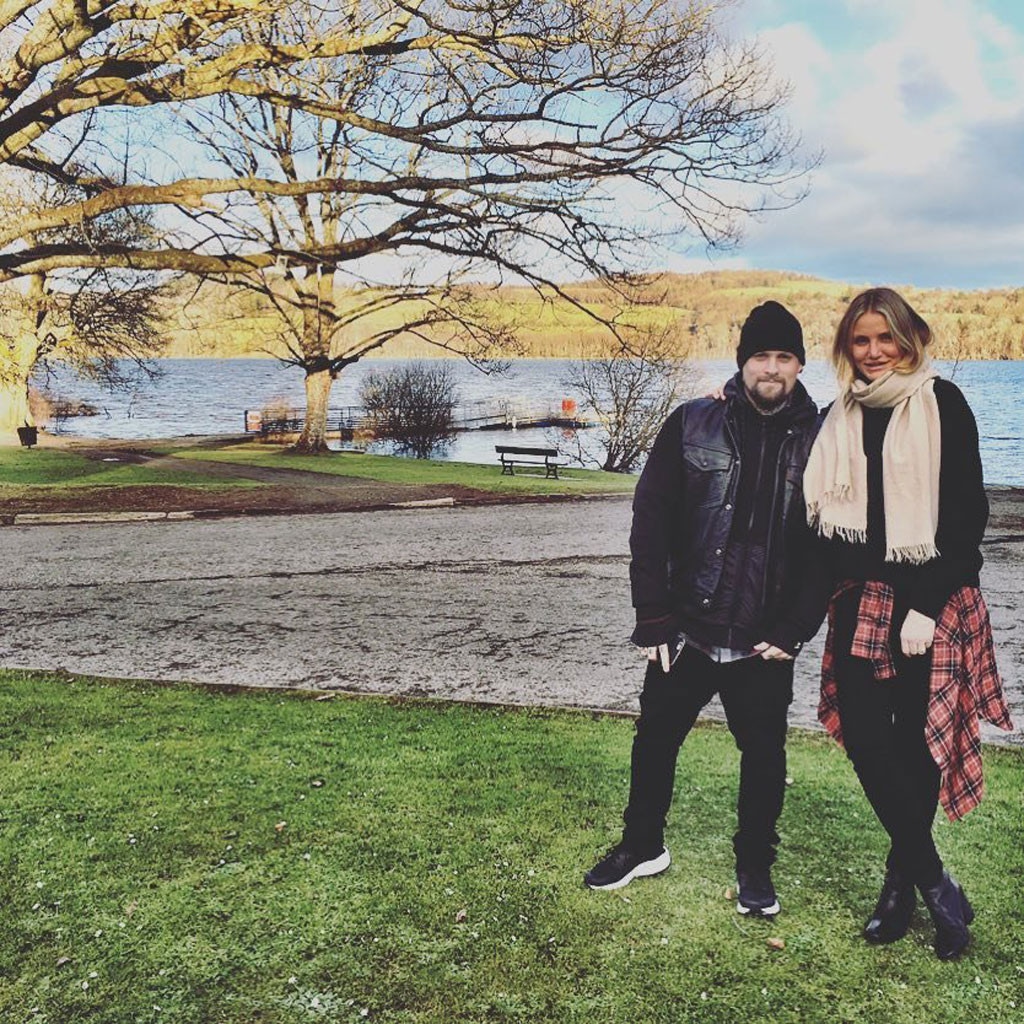 Instagram
Benji Madden said The Sweetest Thing about wife Cameron Diaz on her birthday.
In a heartfelt post to Instagram the Good Charlotte guitarist sung his praises about the Charlie's Angels star. "There's so much to write, so many things that make me so proud of you and how special you are," he began. "Thank you for being the best friend and partner to me and taking this journey of Marriage."
Madden, who married Diaz on Jan. 5, 2015, said, "The way you live your life everyday, and your compassion for the world shines thru in your eyes and you inspire me to want to be the best man I can be in this lifetime."
"I'm so grateful to be yours Always&Forever, and to call you my One&Only," the artist concluded.
Last year, Benji shared an equally heartfelt and romantic message on Cameron's 45th birthday, where he announced he is "the luckiest guy alive."
Since retiring from the show business, Diaz has had much more time to spoil the love of her life with affection. They recently jetted off to Italy to spend some time in the romantic city of Florence.
While there, the couple took in the sights and dined on the finest Italian cuisine with their friends Stellina and David Katzenberg.
Other than their recent vacation in Europe, the private stars have managed to maintain a low-key lifestyle, save for the rare sighting at the grocery store. For Diaz, this has granted her the ability to focus on writing books on wellness and health, as well as a chance to find who she is again. "I just went, 'I can't really say who I am to myself.' Which is a hard thing to face up to," she shared at the 2017 Goop Wellness Summit.
Cameron explained, "I felt the need to make myself whole."