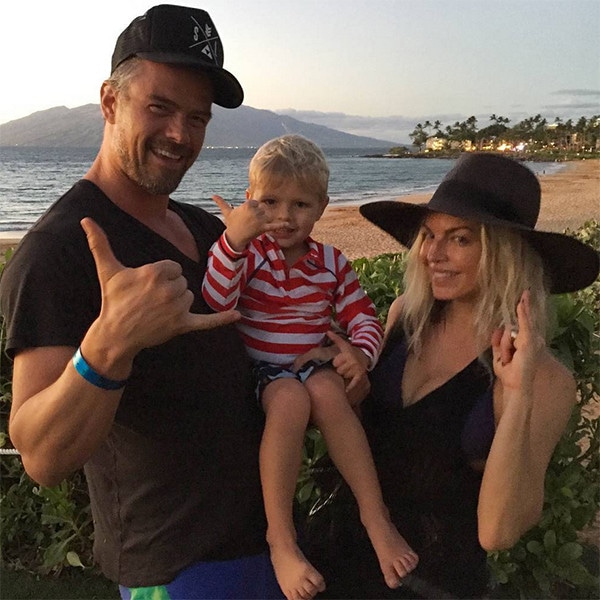 Instagram
Josh Duhamel and Fergie are proving once again that splits don't have to get ugly.
Close to a year after the Hollywood stars announced their separation following eight years of marriage, both parties have remained on good terms and focused on co-parenting their son, Axl.
"Fergie and Josh have been in the best place since announcing their split. They get along much better now that they are apart than when they were together, and have also mastered co-parenting," a source shared with E! News exclusively. "They both split their time with Axl, but are also very accommodating to each other's schedules when they each have busy projects going on."
Our source added, "Their son comes first and they never let anything get in the way of that."
Over the weekend, the Hollywood stars came together to celebrate Axl's birthday with a themed bash. Guests dressed up as superheroes and enjoyed Coolhaus ice cream and decorations from Balloon Celebrations.
Watch:
Josh Duhamel Says He Has a "Great Relationship" With Fergie
"Happy bday party day to my favorite superhero #AxlJack," Fergie shared on Instagram while posing with her growing boy. "Happy 5th birthday #AxlJack, I love you." 
Outside of parenting, both parents remain busy on various projects. Josh has several movie roles lined up while Fergie continues performing and hosting Fox's reality singing competition show The Four.
And when it comes to the romance department, a source says Fergie isn't currently dating. Instead she's focusing on herself.
"She truly has been using this year to reflect and do things for herself," our insider shared.
And when Josh found himself in a new relationship, the Black Eyed Peas lead singer was well aware and supportive.
"Fergie knew about Josh dating Eiza González and had no hard feelings about it at all. She would always mention him dating and thought it was great for him," a source shared. "She truly wanted him to put himself out there. She just isn't ready to do that for herself." The romance would ultimately end after five months. 
As the Grammy winner likes to sing: Life goes on!