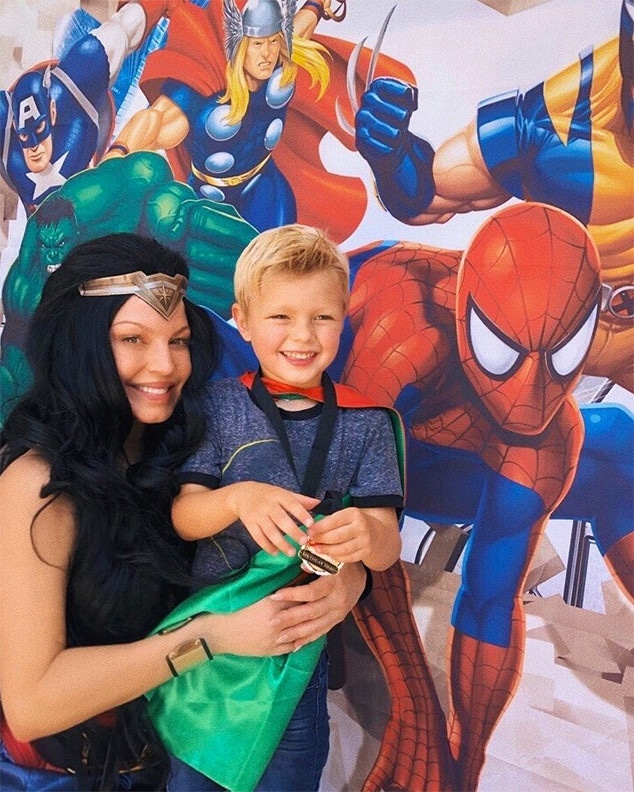 Instagram
Presenting Super Axl!
Fergie and ex Josh Duhamel's son will turn 5 this week and the family celebrated early on Saturday with friends at a superhero-themed birthday party.
Duhamel posted on his Instagram page a video of the bash, which took place at a private home. Fergie posted on her page a photo of her and Axl standing in front of a superheroes display placed against one of the home's outer walls, with her dressed as Wonder Woman and him wearing a Superman-like outfit.
Guests, children and adult, also dressed as superheroes. Kids enjoyed splashing in the pool and playing in the backyard. Duhamel also ordered a Coolhaus ice cream truck.
"Thanks for showing up for my boy's birthday party @coolhaus," the actor wrote on Instagram. "Kids went crazy."
Watch:
Josh Duhamel Says He Has a "Great Relationship" With Fergie
"We have a great relationship, we really do. She's a great mother," Duhamel told E! News several months ago. "All we want is the best for our son. So it's a bit of a juggling act but we're both grownups who can handle a lot. And he's happy, that's the main thing."