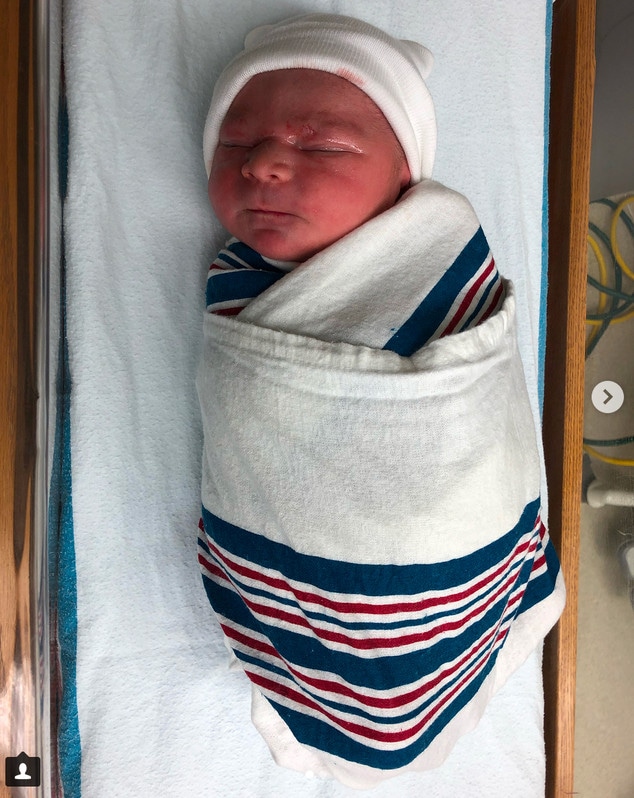 Instagram
A baby boy was exactly the one for new parents Gianna Hammer and Hayden Weaver. 
Both Hammer and Weaver posted pictures on Instagram announcing the birth of their son, August. According to their uploads, baby August was already testing his parents' patience. "We were awake for 36 hours before you made mommy get a C section, but meeting you was still the single greatest moment of our lives, Little August. Mommy and daddy love you so much," Weaver wrote about his photo.
One of Weaver's picture showed August wrapped up in a blanket and another was an image of the baby resting on his mom's chest.
Hammer posted similar sentiments about the birth on Instagram. "24 hours of labor ending with a c section... only for you, August," she captioned the picture.
The new mom and dad announced the pregnancy in a sweet Instagram post on Valentine's Day where Hammer wrote that it was "a big surprise" but she was "super super excited to grow this little bean into a cute lil mini me (or mini Hayden)."
Hammer also praised her husband, saying he was "born to be a dad and i can't wait to be a mom and the love and support means everything to me."
About two months after the couple announced they were expecting, they posted another announcement on Instagram that they were expecting a baby boy. "Our little bean is a little boy," she wrote.
Both parents have been adamant about posting pregnancy updates on social media, documenting the progress until baby August's arrival.
Hammer and Weaver met on season 5 of the MTV reality show Are You The One? which first aired in Jan. 2017.
Clearly, these happy parents found the one with each other and their beautiful new son, August.
Congratulations to the new parents!