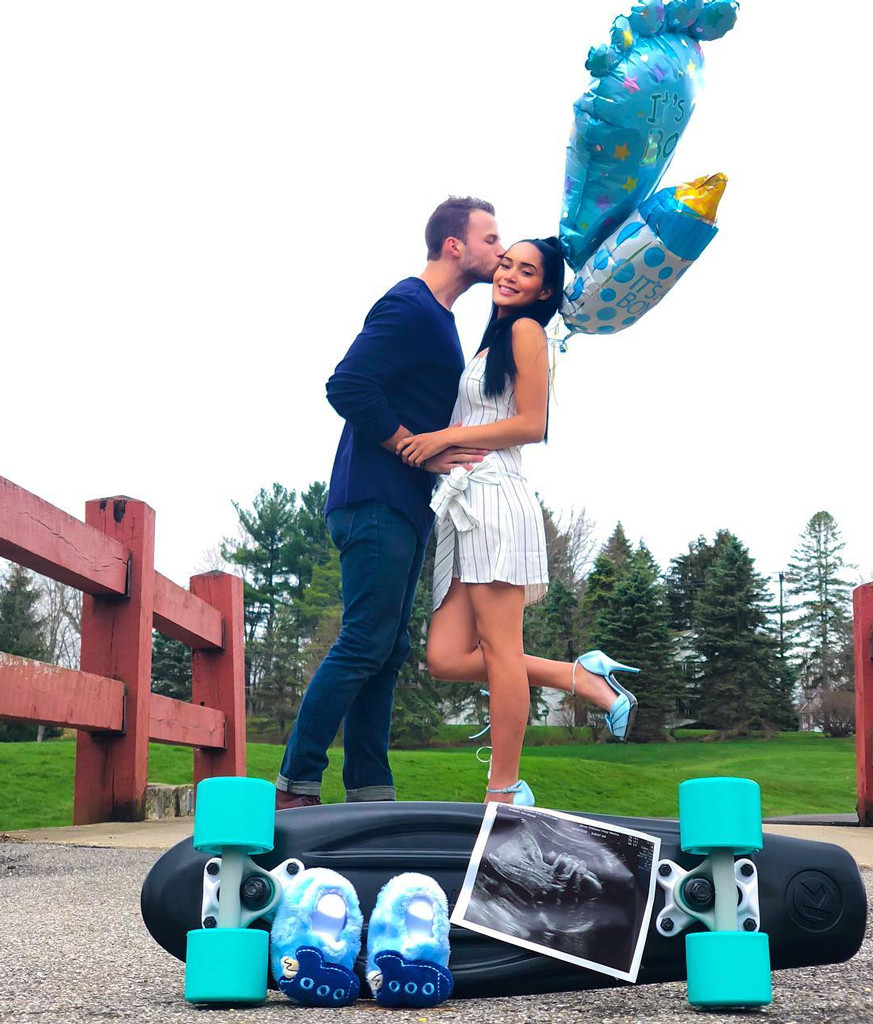 Instagram
It's a boy!
Gianna Hammer and Hayden Weaver—castmates who met and fell in love on MTV's Are You The One?—just revealed they are expecting a little boy in August.
The couple made the happy announcement with fans on Instagram, sharing a photo of themselves posing near their sonogram photo, a blue skateboard and pair of blue booties. Hammer captioned the photo, "Our little bean is a little boy."
Weaver first teased their gender reveal in early April by sharing a video of the soon-to-be-mommy learning the news, but cut it short just as the nurse told them the baby's sex.