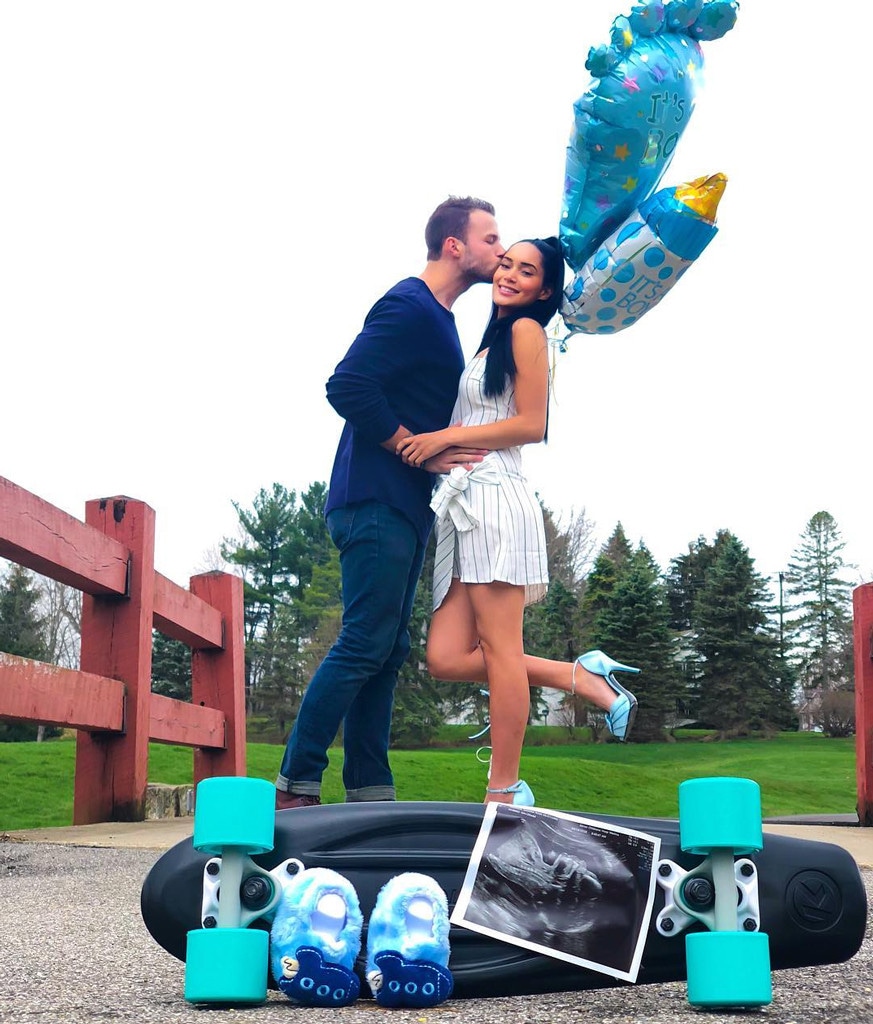 Instagram
It's a boy!
Gianna Hammer and Hayden Weaver—castmates who met and fell in love on MTV's Are You The One?—just revealed they are expecting a little boy in August.
The couple made the happy announcement with fans on Instagram, sharing a photo of themselves posing near their sonogram photo, a blue skateboard and pair of blue booties. Hammer captioned the photo, "Our little bean is a little boy."
Weaver first teased their gender reveal in early April by sharing a video of the soon-to-be-mommy learning the news, but cut it short just as the nurse told them the baby's sex. 
The model and her boyfriend, who began dating on season 5 of the reality TV show, first revealed that they were expecting on Valentine's Day, with Hammer gushing about how happy she was. "Hayden was born to be a dad and I can't wait to be a mom and the love and support means everything to me," she shared at the time.
And Weaver is just as excited to become a dad, if not more, writing, "I cannot wait to go on this exciting (and terrifying) journey with you into a new chapter of our lives and the rest of our family."
He also joked that Hammer is "going to be the best (and hottest) Mom ever."
Congratulations to the happy couple!