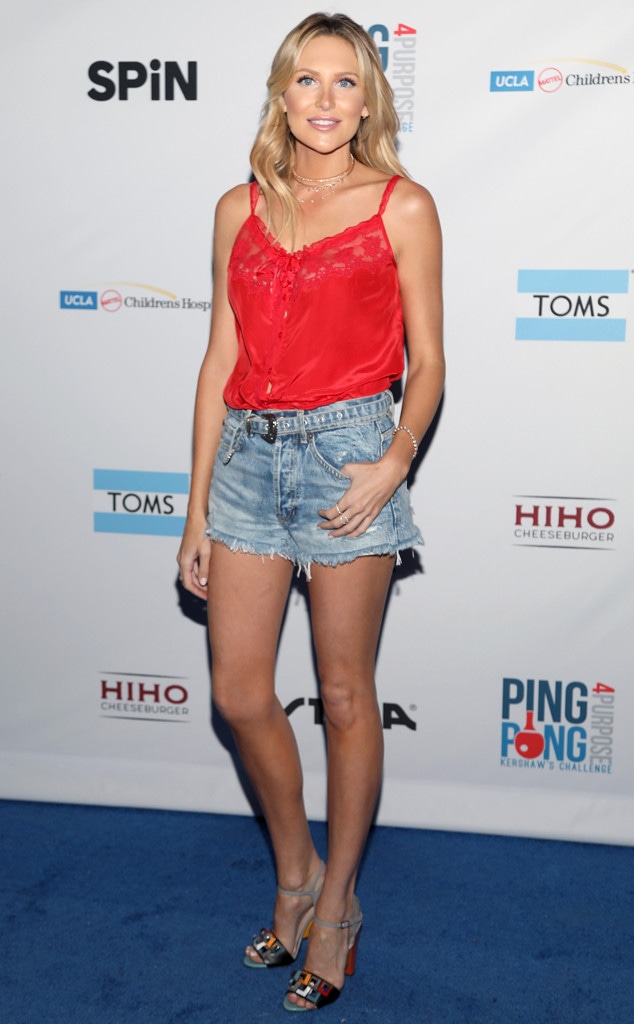 Jerritt Clark/Getty Images
Natasha Bedingfield was right: The rest is still unwritten!
Fans of The Hills already know Kristin Cavallari and Lauren Conrad won't be appearing in The Hills: New Beginnings, but that doesn't mean other familiar faces will be following their leads. "Not everyone is confirmed yet, so I think you guys will keep finding out as the weeks go on," Stephanie Pratt, who joined The Hills as a recurring player in Season 3, told E! News last night. Before the reboot premieres on MTV, she teased, fans can expect to see "more people joining."
Confirmed cast members include Justin "Bobby" Brescia, Frankie Delgado, Heidi Montag, Audrina Patridge, Whitney Port, Spencer Pratt, Ashley Wahler and Jason Wahler. According to MTV, the series "will reunite original cast members, alongside their children and friends, and follow their personal and professional lives while living in Los Angeles." Stephanie, who spoke to E! News at the Ping Pong 4 Purpose event at Dodger Stadium, moved to the U.K. a few years ago and starred in the E4 reality series Made in Chelsea. With the rebooted reality series, fans might see her speaking with a faint British accent. "I'm going to get destroyed for it. It's so bad," she said. "Audrina was like, 'OK, talk. Let's hear it. Heidi told me all about it.' I don't hear it, but definitely after a few drinks, the lady—that's what everyone calls it—she comes out. But I've been in L.A., and once filming happens and I'm here for months at a time, I think I could lose it."
MTV announced The Hills: New Beginnings Monday at the 2018 MTV VMAs, moments after the O.G. stars walked the red carpet together. "It felt like I had seen Frankie last weekend. Jason I had actually never met before. Audrina was just like, 'I've been thinking about Costa Rica all day. I miss you.' It was great," Stephanie reminisced. "And, obviously, Heidi and Spencer I see."
(Sources told E! News this week Brody Jenner is "negotiating" his return.)
Is Stephanie's family happy to have her back on the show that made her a star 11 years ago? "They're just happy I'm here," she admitted, "because I've been living in London for five years."
—Reporting by Mike Vulpo