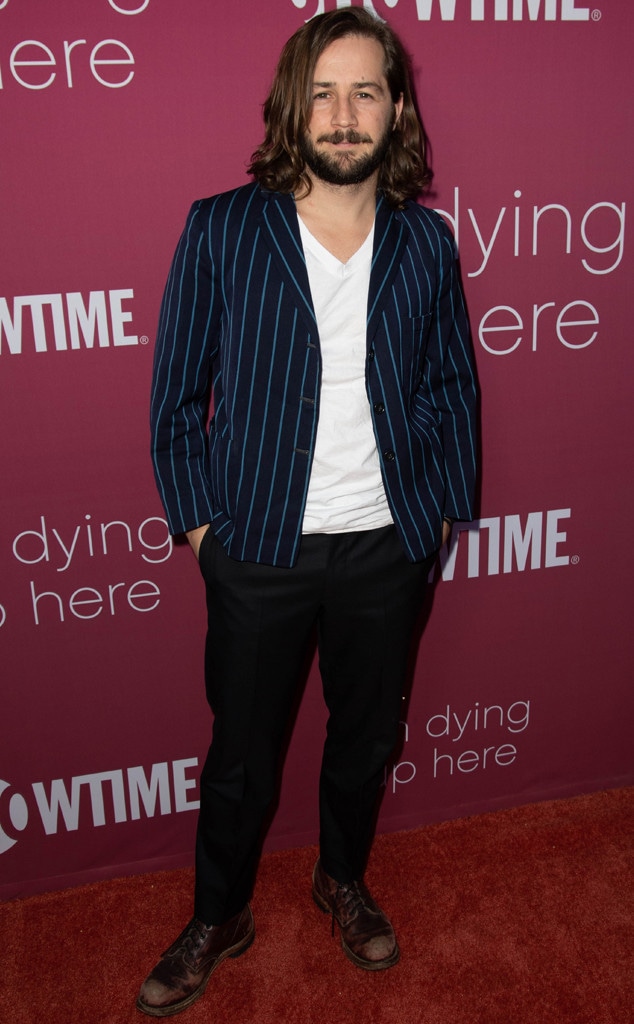 Earl Gibson III/Getty Images
It's time to meet Nicky Pearson on This Is Us. The NBC drama has added Will & Grace and I'm Dying Up Here veteran Michael Angarano to the cast of season three as Nicky, brother to Milo Ventimiglia's Jack Pearson.
Both Jack and Nicky were in Vietnam together and season three is poised to focus on Jack's past, specifically his time fighting in the war. The news was announced at This Is Us' FYC Emmys panel on Monday, Aug. 13.
"I am beyond grateful and very excited to be part of this show," Angarano tweeted. "My grandmother even told her dentist."
Angarano appeared alongside another famous NBC Jack, Sean Hayes' character on Will & Grace, where he played Elliot, Jack's son. Angarano appeared in the both the original series and the revival season in 2017. His other credits include Mom, The Knick, Sky High and 24.
For the Vietnam-set storyline, This Is Us tapped writer Tim O'Brien to consult and pen episodes alongside series creator Dan Fogelman.
The new season will continue to jump around in time and break some rules, executive producers Elizabeth Berger and Isaac Aptaker said at the 2018 Television Critics Association press tour.
"We are challenging ourselves in season three," Aptaker said. "Now that we've figured out that our audience is along for the ride...we're kind of breaking all the rules. We're challenging ourselves to jump to decades we've never been to before, and going to the future as we've seen a little bit, and really play with the storytelling format in a way that's just much more complicated than we were able to in earlier seasons, when we were kind of showing people how the show worked."
Look for changes in episode structure this year.
"A typical episode of This Is Us has three sibling storylines and then a past episode, and every now and then we'll devote one solely to one character, but this season we're really throwing everything out the window and saying all bets are off," Aptaker said. "So maybe we'll do an episode where every act is a different time. Maybe we'll have something that jumps five timelines in an episode. We're really pushing the limits of what people will comprehend."
This Is Us premieres Tuesday, Sept. 25 at 9 p.m. on NBC.