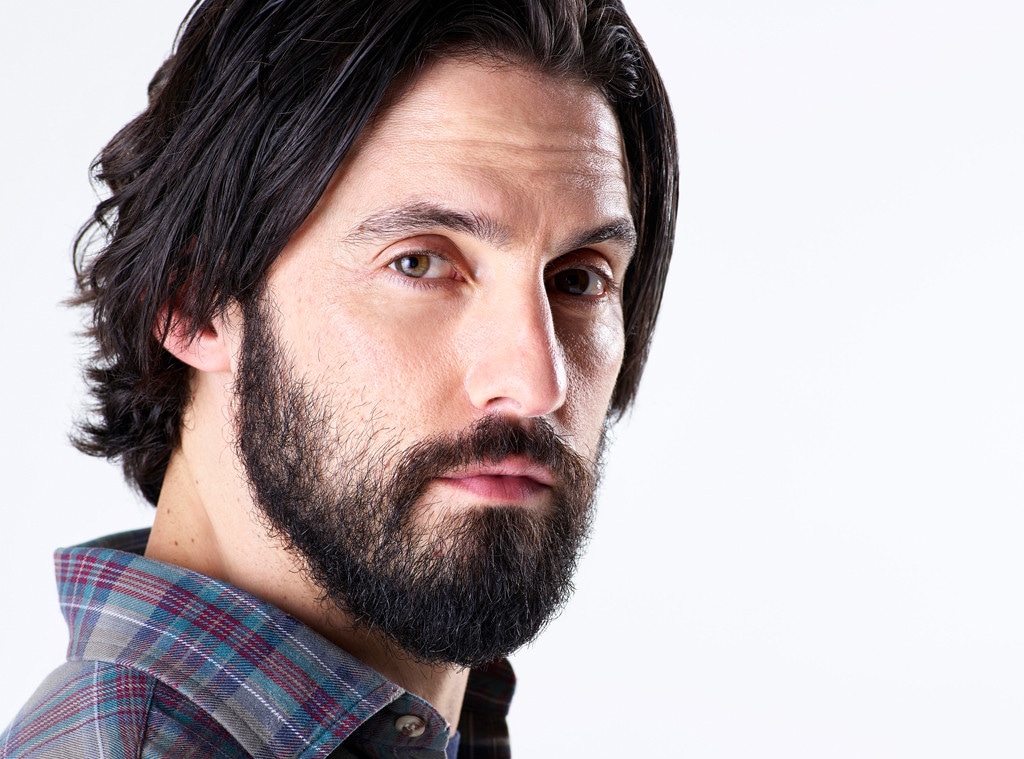 NBC
This Is Us is going to some new places in season three. 
Showrunners Elizabeth Berger and Isaac Aptaker were on hand for the NBC drama showrunner's panel during the summer TCA press tour on Wednesday and were able to share a few details about what's coming up for the series, especially now that Jack's death has been dealt with. 
"We are challenging ourselves in season three," Aptaker said. "Now that we've figured out that our audience is along for the ride...we're kind of breaking all the rules. We're challenging ourselves to jump to decades we've never been to before, and going to the future as we've seen a little bit, and really play with the storytelling format in a way that's just much more complicated than we were able to in earlier seasons, when we were kind of showing people how the show worked." 
Aptaker explained exactly what kind of rules they're breaking to a group of reporters after the panel. 
"A typical episode of This Is Us has three sibling storylines and then a past episode, and every now and then we'll devote one solely to one character, but this season we're really throwing everything out the window and saying all bets are off," he said. "So maybe we'll do an episode where every act is a different time. Maybe we'll have something that jumps five timelines in an episode. We're really pushing the limits of what people will comprehend."
Part of that rule breaking comes with allowing the family to move on from the loss of Jack, without forgetting about him. 
"I think that we felt like at the end of season two, our family had grieved and processed the loss of Jack on a deeper level than they had before," Berger said. "So I think it's a very hopeful season, and a season of true new beginnings for everybody." 
Berger and Aptaker said that season three will deal with the flash forwards we saw at the end of season two, with Kevin on the airplane with Beth's cousin heading to Vietnam, and with Toby suffering a depressive episode. We'll also get backstories for Toby and Beth, and pick back up with Deja having broken a window. 
"We're picking up on our big three's birthdays...everyone turning 38," the EPs confirmed. "We teased a lot of where we're going at the end of our season last year...our storylines are going to catch up to all of those moments over the course of this year." 
As for future Randall and Tess, they're part of a "bigger future plan for the series." Berger promises some "really satisfying answers" this season on exactly what is happening in the future.
A lot of time will be spent on Jack's time in the Vietnam war, and while his little brother Nicky has been cast, Aptaker couldn't say who will play him or how much we'll see him, they did say that timeframe will be very important in season three. They even hired writer Tim O'Brien, a novelist who experienced the Vietnam War and wrote extensively about it in books like The Things They Carried. 
"We took so much from Tim and his life, and he's actually cowriting with [creator] Dan Fogelman an early episode that dives into Jack's time there." 
As for Rebecca and Mandy Moore's many Instagram posts and stories documenting her various hair and makeup transformations, we're in for many different iterations of the Pearson matriarch.
"We're all over," Berger said about where and when we'll find her. "We'll be spending some more time in that sort of very romantic period where [Jack and Rebecca] first met each other, which we're really excited about. It's sort of a lighter, more fun time period." 
The show will also explore Rebecca and Miguel getting together, which is also part of the "bigger picture" of the series. 
"We just ran out of space in our hair and makeup trailer because we now have so many wigs for Rebecca that they had to create a new area to store them," Aptaker added. "That's how many timelines we've invented." 
This Is Us returns Tuesday, Sept. 25 at 9 p.m. on NBC.
(E! and NBC are both part of the NBCUniversal family.)