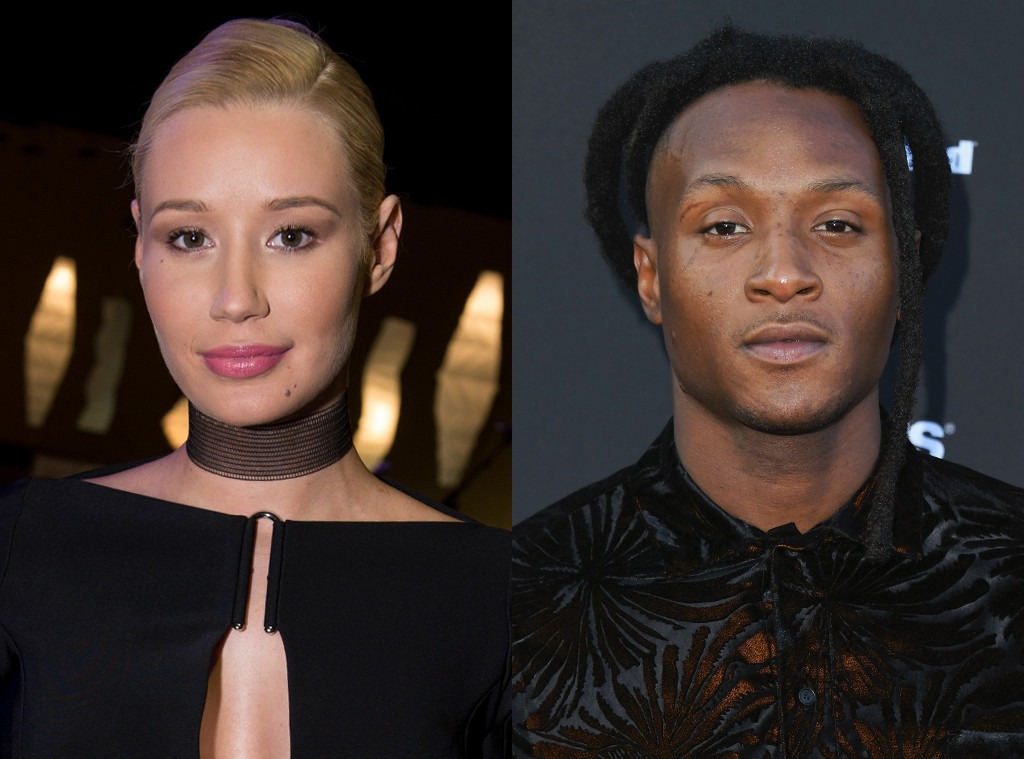 Emma McIntyre/Getty Images, Jon Kopaloff/FilmMagic
UPDATE: It appears that Iggy Azalea and DeAndre Hopkins aren't an item after all. After seemingly confirming that they're a couple on social media, the duo took to Twitter to clarify that they're both single.
"I'm single," Azalea tweeted Wednesday evening. She later added, "I have come to the conclusion iam going to be alone forever. Iam completely fine with that. I have a routine now. I watch movies alone in the shower n s--t... its nice."
While Hopkins tweeted Thursday morning, "Y'all know I can care less about social media , but ya boi is SINGLE!!"
__________
Iggy Azalea just scored a big touchdown in the romance department. 
After describing herself as "extremely single," it appears as if the rapper has a new boo in her life! In a series of flirty Instagram comments, Iggy and NFL star DeAndre Hopkins confirmed they are in-fact an item and clearly loving every moment of the honeymoon phase. 
Romance rumors sparked after Hopkins, who plays for the Houston Texans, captioned a photo of himself, "My Aussies call me legend," to which Azalea replied, "I could think of a few other things to call you." 
When a fan asked if he was the Australian MC's "boyfriend," he responded, "Yes indeed." Iggy also confirmed their relationship status, describing the pro football player as "her man." 
It remains unseen whether or not Iggy and DeAndre are the real deal or more along the lines of a Nicki Minaj-Eminem situation, but the "Kream" performer has been single and ready to mingle for quite some time. 
During a recent appearance on E!'s Daily Pop, the 28-year-old confessed that she's "so alone" and very much interested in dating someone outside the music industry. At the very least, DeAndre checks that box! 
Azalea was previously engaged to pro basketballer Nick Young, but called things off a year later when she allegedly caught him cheating on home security footage.