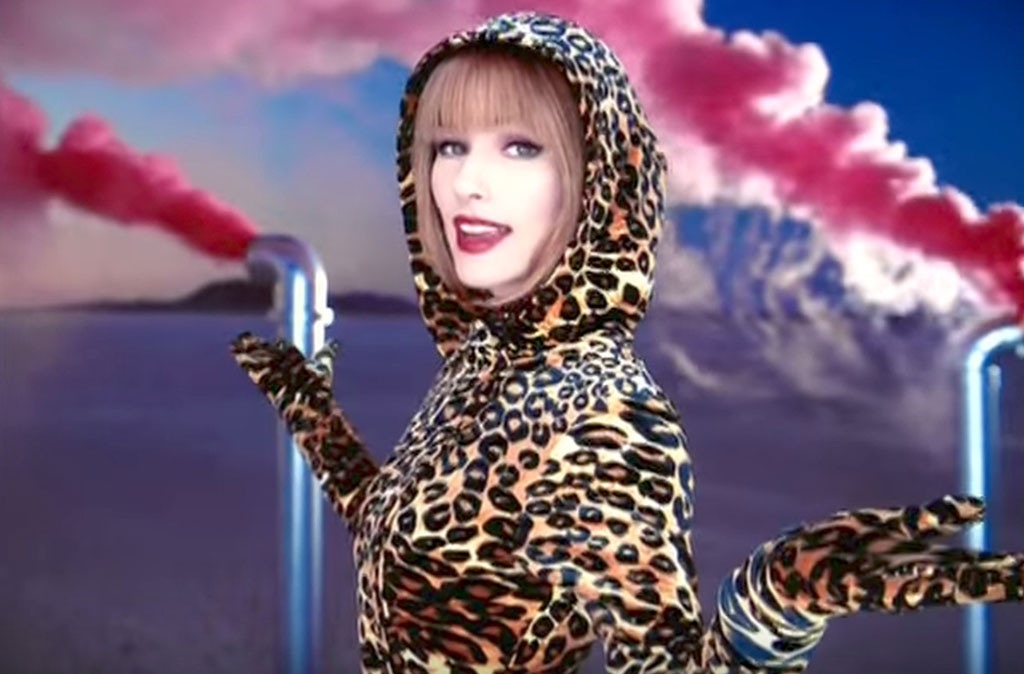 YouTube
Let's go girl!
Shania Twain turns 53 years old today and you know what that means...it's time to have a party for two (or maybe like 10).
The Canadian singer is one of the most successful singers in all of country music and it's because she releases one amazing album after another.
Even with a 15-year break from new music, fans we're ready and waiting for Twain to drop her 2017 record Now, and it didn't disappoint.
Whether you're a fan who saw the "That Don't Impress Me Much" singer on tour back in the day, or you saw her for the first time during her Now Tour, which is currently taking place, Twain fans are lifers and that's why we love them.
So, since we know you're still the one who loves this country singer, why not vote for your favorite music video from her in honor of her birthday? You know you want to!
Happy birthday Shania, we love you forever and for always!
"Swingin' With My Eyes Closed"
Off of her latest album, "Swingin' With My Eyes Closed" shows a confident and fierce Twain as she sings in a dance studio. While she belts out the lyrics you can also see contemporary dancers performing in pairs wearing all white. Eventually, color bombs come in and Twain dances herself—and changes into a sequin jumpsuit—and it is wonderful.
"Man! I Feel Like a Woman"
We love this song and we love the video for it even more. The best part about this piece, besides the hilarious men in the band behind her (they are wearing leather pants…enough said), is the fierce wardrobe that the country singer rocks. She starts out in a full-length black coat and top hat and later strips off the outer layer to show a black mini dress, white collared shirt as a jacket, and knee-high boots.
"Any Man of Mine"
Twain goes full cowgirl in the video for "Any Man of Mine" and it shows off one of our favorite sides of the singer…her country side. Throughout the song you see the Canadian singer in a lot of denim as she works on the farm, dances in the fields on the ranch and just sing her heart out.
"Forever and For Always"
"Forever and For Always" gives us all the feels and it's partially because of this sweet video. In between Twain singing on the sand and near the ocean, you see a couple's love story from the time that they are kids until they are old and grey and it's too cute. In every phase they find a shell that they keep forever and take photos and our heart can barely handle it.
"The Woman In Me (Needs the Man in You)"
As one of her slower tracks, we were hoping for a video that would draw us in and keep us entertained and that's exactly what this one does. It is one of Twain's most amazing videos to date actually, because it took her to Egypt where she rode a horse, visited the pyramids and really immersed herself in the culture.
"That Don't Impress Me Much"
How could any true Twain fan forget about this video? The singer stuns in a leopard-print, head-to-toe look and it is so amazing. As she dances in the desert with her matching leopard luggage, she meets a slew of men and each and every one doesn't impress her much. The truck driver? No. The Motorcycle hottie? No. She even turns down the man on horseback. As Twain clearly discovered, you don't need a guy, duh.
"You're Still the One"
"You're Still the One" tells the love story of Twain and a handsome, shirtless man who beat the odds to remain a couple. Throughout the song you see Twain walking outside in a dreamy forest and then beach while the sexy man is at home taking a bath. In the end she comes home to him and he to her and it's super hot.
"Whose Bed Have Your Boots Been Under"
Twain proved why she was one of our favorite country singers in the '90s with this fun video. She arrives at a restaurant looking gorgeous as usual as she dances around with different suitors and tries to figure out which of the men is actually a good guy. She breaks up the diner scene up by playing the guitar outside and it's so '90s country it hurts.
"Don't Be Stupid (You Know I Love You)"
Twain loves her Irish jig and this video shows that off in spades. As the 53-year-old singer dances in a pool of water, there is a troop of dancers showing off their dance skills—Twain also shows off her steps—behind her and it's fascinating to watch. Seriously, who does the Irish jig anymore? It's so cool.
"Party for Two" feat. Billy Currington
Oh man, we love this upbeat track. As Twain sings on the phone and tries to convince her love (Billy Currington) to attend her party, she starts to hand out a ton of notes inviting hot guys to her fun bash. What makes this video even more fun is that it takes place in London and has some dancing on the table moments! What's not to love about that?
Now it's your turn...which of the birthday girl's music videos is your all-time favorite?
Shania Twain Music Videos Poll