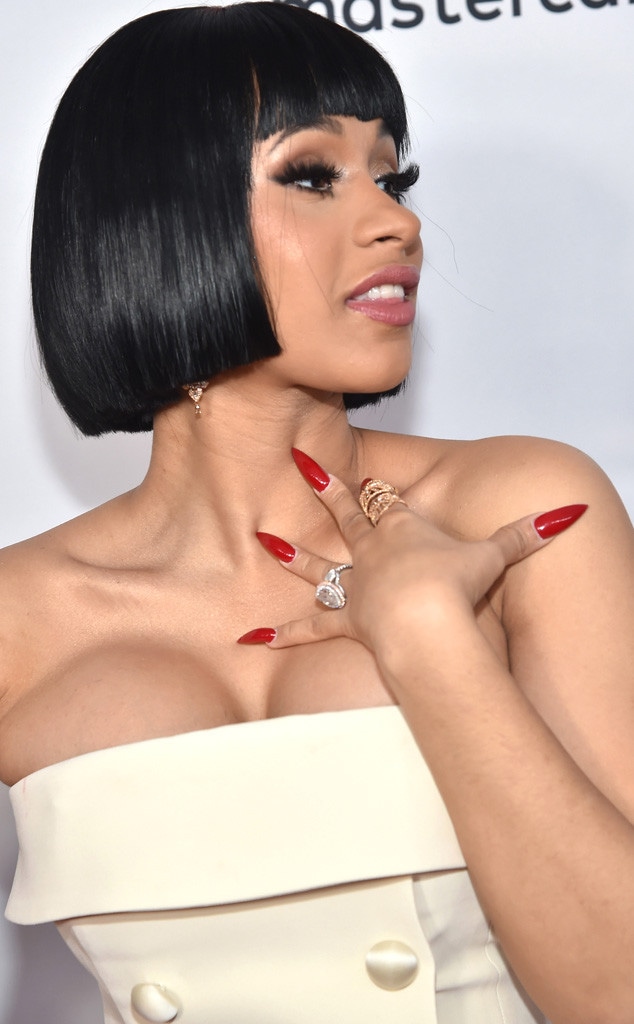 Kevin Mazur/Getty Images for NARAS
Cardi B has her own special way with words. 
The music star has become as famous for her hits as she has for her unique vernacular. Does okuuuurrrr ring a bell? With a slate of catch phrases, the 25-year-old hitmaker has developed a language all her own and is not afraid to speak her mind with it. As soon as she kicks off a sentence with, "You wanna know something?" we definitely want to know. 
The usual result? Some of the craziest, at times shocking and definitely entertaining sound bites in Hollywood. 
With seven nods at the upcoming 2018 Teen Choice Awards, the new mama has multiple chances to take the stage to accept a statue—and deliver a speech worthy of the award show history books. 
In preparation for the ceremony this Sunday, take a look back at the most Cardi B things Cardi B has ever said in E!'s gallery below.