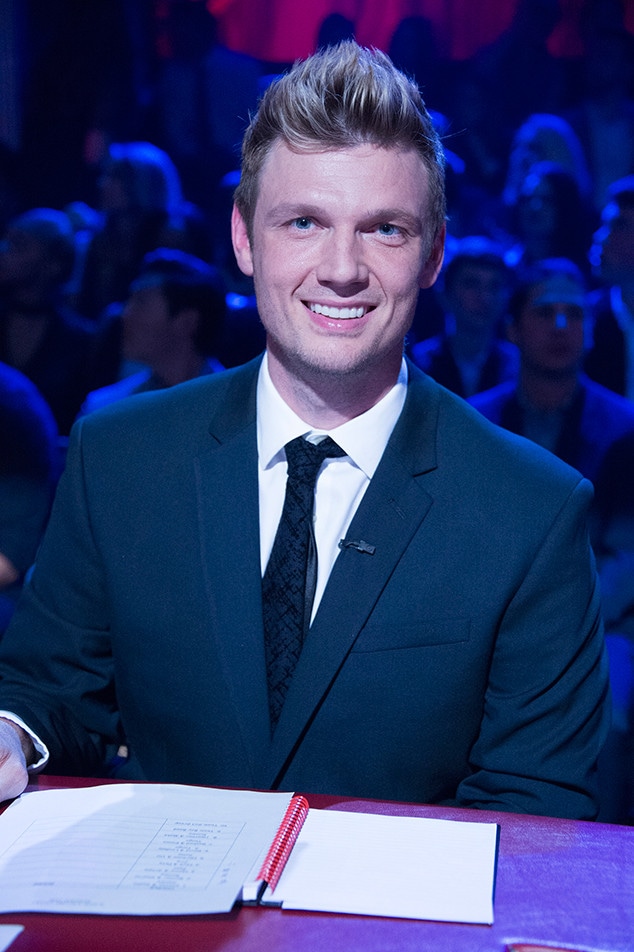 Eric McCandless / ABC Via Getty Images
UPDATE: Nick Carter will not face charges over the sexual assault allegation made against him. E! News has obtained the court documents filed by the Los Angeles County District Attorney's Office which state, "The reporting party alleged that in 2003, she was the victim of a sexual assault perpetrated by the suspect in his apartment. The victim was 18 years old at the time of the assault. The statute of limitations expired in 2013. Therefore, an analysis of the strengths and weaknesses of the evidence is not warranted and the matter is declined."
__________
A sexual assault case involving Nick Carter is currently under review by the Los Angeles District Attorney.
A spokesperson for the L.A. District Attorney tells E! News, "A case was presented by the Santa Monica Police Department on July 31 involving Nick Carter. It remains under review." The representative also confirms that the case is involving a sexual assault complaint.
Lieutenant Saul Rodriguez of the Santa Monica Police Department tells E! News, "I can confirm a victim came forward to Santa Monica PD in Feb. 2018 regarding an alleged sexual misconduct involving Mr. Carter in 2003.  Following an investigation, the case was presented to the LA DA's Office on July 31, 2018 for review. No additional details are available."
Alberto E. Rodriguez/Getty Images
While the victim was not named, back in February, Dream singer Melissa Schuman filed a police report against Carter alleging rape.
"I'm finally doing what I thought I could no longer do. Im filing a police report #timesup #bebrave #bethechange #metoo thank you @RAINN for empowering me to take this step," she tweeted on Feb. 7.
The Santa Monica Police Department confirmed to E! News at the time that someone came forward with sexual misconduct allegations against Carter. The officer also said that they are in the preliminary stages of investigating, but were unable to release the name of the alleged victim.
Eric McCandless / ABC Via Getty Images
As E! News previously reported, Schuman claimed on her website in November that Carter raped her in the '90s when she was 19 and he was 22.
In response to Schuman's original accusations, Carter denied the claims in a statement to E! News in November, saying, "I am shocked and saddened by Ms. Schuman's accusations. Melissa never expressed to me while we were together or at any time since that anything we did was not consensual. We went on to record a song and perform together, and I was always respectful and supportive of Melissa both personally and professionally. This is the first that I am hearing about these accusations, nearly two decades later. It is contrary to my nature and everything I hold dear to intentionally cause someone discomfort or harm."
E! News has reached out to Carter for comment on the latest development in this case.
This article was originally published on Thu, Aug 2, 2018, 1:39 p.m.