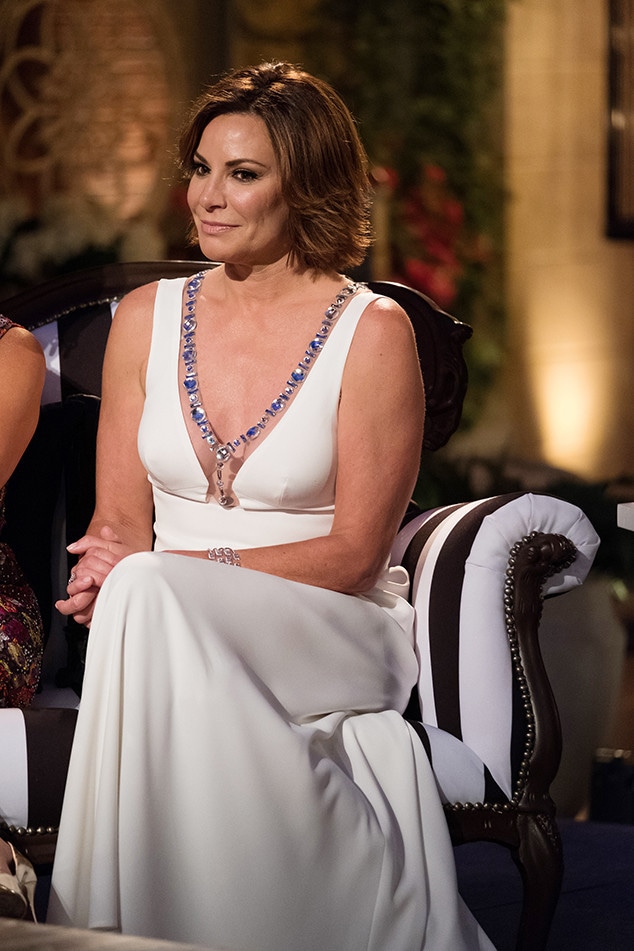 Charles Sykes/Bravo
Luann de Lesseps is expected to return to her cabaret show after three weeks of treatment.
The Real Housewives of New York star announced the news via Instagram on Saturday. 
"Thank you so much for all of your support," the Countess wrote. "I wanted you to know I'm doing great, and I hope you'll come and see me on Aug. 4 in Long Island @theparamountny or Aug. 24 in Atlantic City @borgataac. Looking forward to being back on stage!!!"
Multiple sources tell E! News that de Lesseps will continue treatment in an outpatient program after the show. 
As our insider explains, "Despite being in a highly intense rehab program, Luann has been very hands on as she plans her return to the stage for her 'Countess and Friends' cabaret show later this week. Luann will be concluding the inpatient portion of her rehab program before heading off to perform her show in Long Island." 
News that de Lesseps was returning to rehab for a second time broke on July 16. The reality star's fellow castmember Bethenny Frankel revealed de Lesseps would miss the taping of The Real Housewives of New York's reunion as a result.
"Luann is now surrounded by a core group of people who truly have her best interests at heart and who are working to make sure she gets the help she needs," part of Frankel's statement to People read. "Bravo has been very supportive of Luann during this time. It's a brave and honest decision by her, and everyone is rallying around her and wants the best for her."
The network also expressed its intent to stand by the "Chic C'est La Vie" singer during this time.
"Bravo supports Luann's decision to focus on her health," Bravo stated to E! News. "She is part of the Bravo family and we continue to stand by her as she copes with this challenging situation. At this time, we hope everyone will respect her privacy."
Still, an insider suspected de Lesseps would maintain her cabaret commitment.
"She loves the stage, and as they say, they show must go on!" a source close to the Countess said.
De Lesseps' return to rehab came just a few weeks after she celebrated six months of sobriety. But less than two weeks after this major milestone, the Housewife faced headlines that she was being sued by her ex-husband and children.
This certainly hasn't been the easiest year for de Lesseps. In December, she was arrested in Palm Beach, Fla. She was accused of being intoxicated in a hotel and trespassing into another guest's room with a man. She also allegedly kicked an officer during her arrest. She checked into a treatment center shortly after. De Lesseps recently struck a plea deal and pleaded guilty to battery, trespass and disorderly conduct.