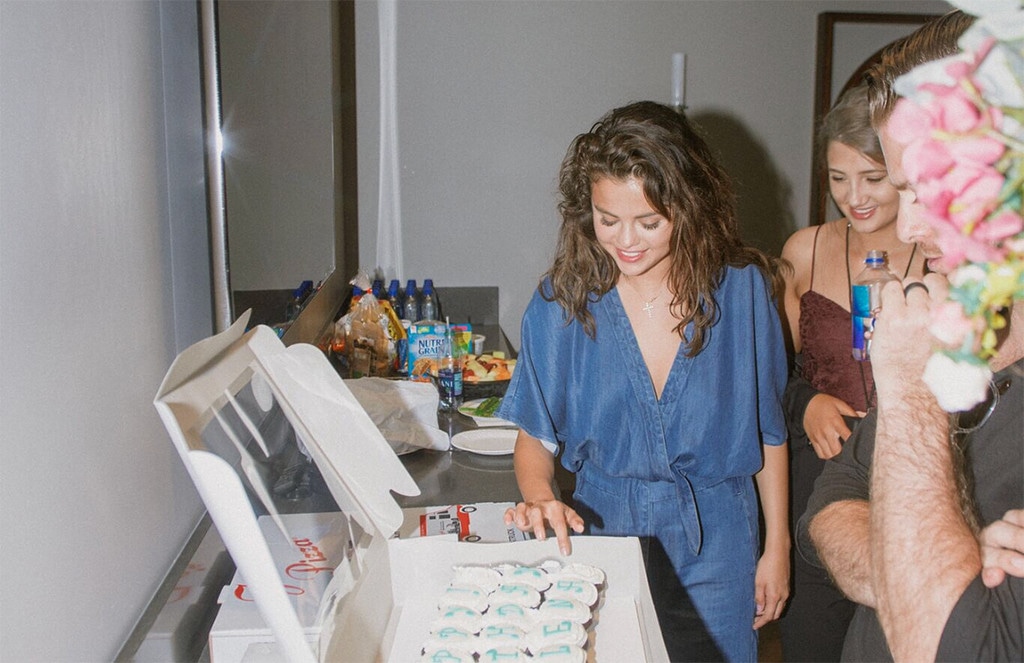 Instagram / @_blythethomas
Selena Gomez celebrated her birthday in the best way possible: surrounded by those who love her most.
On July 22, the pop star rang in her 26th birthday and no expense was spared for the weekend long celebration in Selena's new home of Newport Beach.
Sources told E! News all about the fun-filled bash that was hosted on a private yacht, which they boarded after spending the day lounging by the pool. "The yacht party was very intimate and she only had her closest friends and a few family members on board," the insider revealed.
Those lucky enough to get an invite to the Italian-themed pasta party were treated to a dinner inspired by the birthday girl's favorite restaurant, Forma. Guests indulged on food cooked by a "chef on board that made delicious Italian food including pasta made out of a cheese wheel," which was delivered to the tables by "servers decked out in tuxedos to give it a formal vibe."  
And if that wasn't enough, the party-goers dined to the sound of a string quartet as the sun slowly set on the horizon.
After dancing and taking pictures together, "a few of her close girlfriends stayed on board with Selena after the party was over, and they all had a girls late night staying up chatting and laughing."
Unsurprisingly, the "Wolves" singer "was glowing in an off the shoulder dress and was hugging her friends and smiling." A source said, "Selena was in really good spirits the entire night and kept saying this was the best birthday yet."
The actress' birthday comes after a year of ups and downs following the announcement in September that the star had undergone a kidney transplant due to her struggle with Lupus.
In the months following the procedure and her recovery, the star went through a very public break up with The Weeknd, before ultimately reuniting with her ex-boyfriend, Justin Bieber.
Sources say that her short-lived romance with the singer was a last ditch effort to "make it work," and that she has since "found her happy place and is focused on what's working for her." 
And judging by the smile on her face, this new approach to life seems to be working for her.
Happy Birthday Selena!