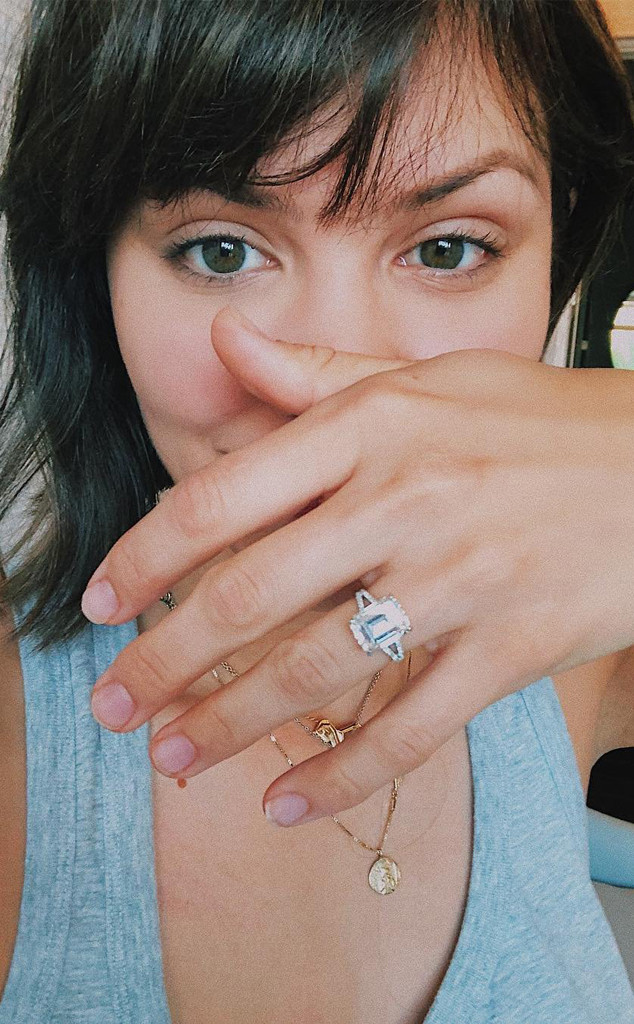 Katharine McPhee/Instagram
Katharine McPheeis celebrating life and love amid loss.
The Broadway star faced a heartbreaking moment on Sunday when her father Daniel McPhee died. Making matters even more painful, he passed away two weeks after the star got engaged to her longtime beau, David Foster.
"It's been a hard week," she wrote on Instagram in reflection. "Lots of tears but I want to thank my friends and family for all the love and support. My dad was so happy for me."
Along with the appreciative note, the songstress also shared a close-up shot of her engagement sparkler for the first time while explaining the special connection it has to her dad.
"My ring was the last thing I showed my dad before he passed and makes me smile when I look at this as a reminder of our last conversation," she penned. "And now I'm ready to share with all of you what has been my sunshine amongst this painful loss."