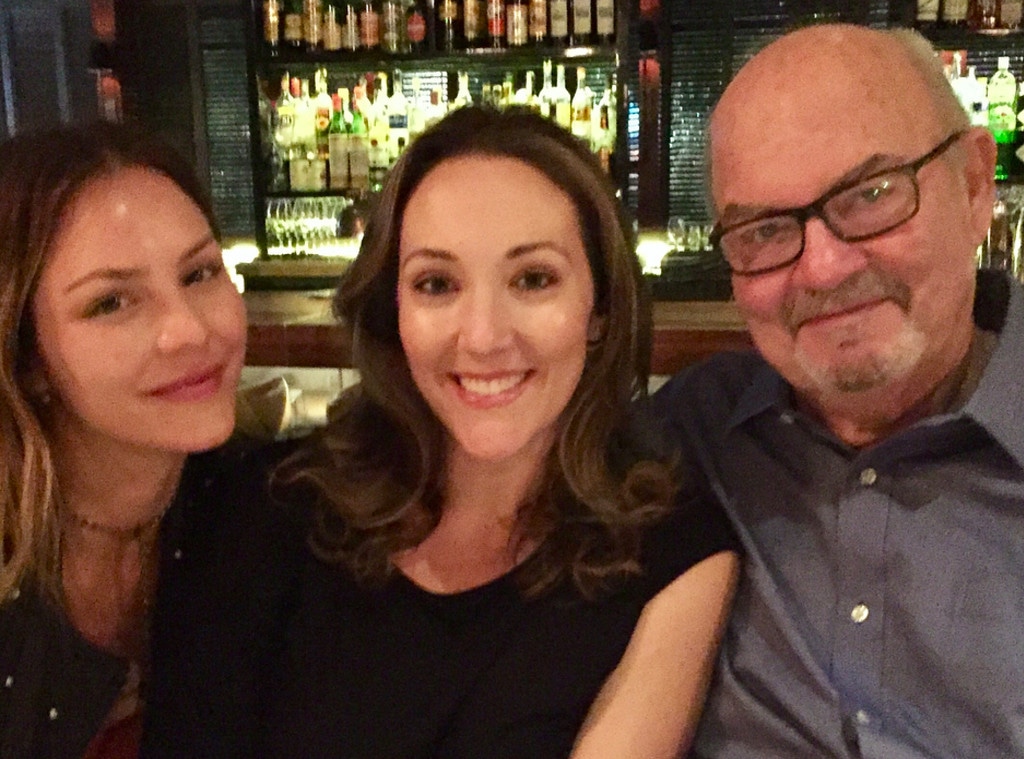 Instagram
Katharine McPhee's father, Daniel McPhee, has passed away. 
The singer announced the news via Instagram on Monday.
"I can't believe I'm even writing this....But it is with heavy heart that I share that my sweet sweet Papa left this earth yesterday morning," she wrote alongside a photo of her and her dad. "We as a family are completely heartbroken and devastated."
McPhee went on to describe her father as her "biggest fan," her "biggest champion" and someone who always told her to "'Give 'em hell kid.'"
"He was so kind and caring and made sure we knew how much he loved us," she continued. "Not sure my heart will ever be the same." 
McPhee, who is currently starring in the Broadway show Waitress, said she is "so sad" he missed her debut. However, she expressed hope that her father can "watch it in peace and from up above" when she returns to the stage.
She also thanked her friends for their support.
"Thank you to all my friends who've been so loving and supportive these last 48 hours," she concluded. "I love you Papa. I already miss you so much. This hurts." 
In addition, she thanked her followers for their prayers on Twitter.
Several stars expressed their condolences in the comments section of her post, including Katie Couric and Sara Bareilles.
"Oh Kat. I'm so sorry," Bareilles wrote. "My heart is with you and your whole family. Sending so much love."
Earlier this week, McPhee revealed she would be missing this weekend's shows due to a "family emergency."