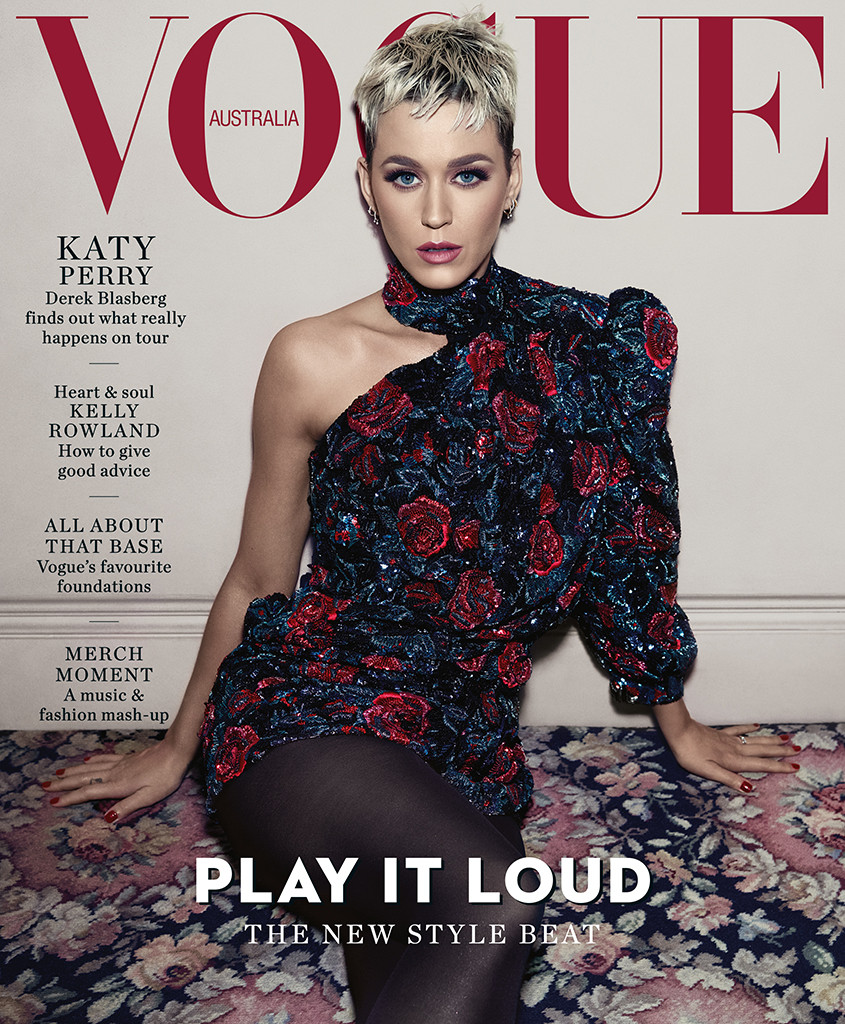 Emma Summerton/Vogue Australia
Katy Perry is bouncing back after a bout of "situational depression."
The singer delved into the emotional details of her last year when she sat down with Vogue Australia for their August issue.
Perry explained how, after releasing her Witness album in 2017, she was shaken by the underwhelming reviews surrounding the music she takes great pride in. "I have had bouts of situational depression and my heart was broken last year because, unknowingly, I put so much validity in the reaction of the public, and the public didn't react in the way I had expected to … which broke my heart," the artist shared.