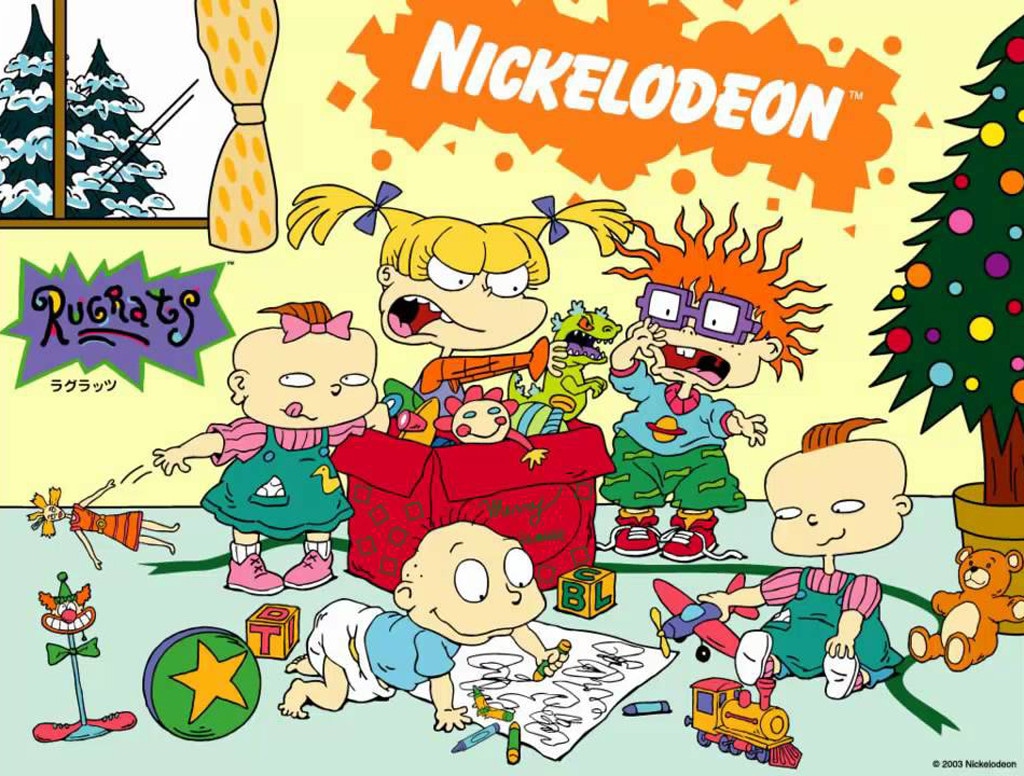 Nickelodeon
Grab your toy screwdriver because Tommy Pickles is back, baby!
Earlier this week, Nickelodeon announced that not only is everyone's favorite baby and his OG crew coming back to the network with new episodes (it was greenlit for 26 episodes), but there will also be a new live-action movie to go with.
Of course, since a baby's gotta do what a baby's gotta do, Tommy will be reuniting with his BFF Chuckie Finster and Phil and Lil Deville when the new adventures begin.
Plus, his terrible older cousin Angelica Pickles will also be making an appearance. Fingers crossed Susie Carmichael comes back as well, because she was the only kid who could get Angelica to chill.
"Rugrats is hands-down one of the most celebrated cartoons in TV history, and we are thrilled for a whole new audience to meet these iconic characters in brand-new adventures," COO of Viacom Media Networks and interim president of Nickelodeon, Sarah Levy said in a statement.
"What was true in 1991 when the original show premiered is still true today: kids are fascinated with the world of babies. We can't wait for today's kids to meet Tommy, Chuckie and pals."
Now that we know that Rugrats is getting the reboot treatment we need to know which character is your absolute favorite from the series?
It premiered back in 1991 and ran for nine seasons ending a little over 10 years ago in 2006. We know it's been a while, but you never forget one of your favorite animated series, right? Yes, the answer is yes.
Cast your vote below for which of the original babies from the hit Nick series you've missed the most this past decade.
Oh, and get excited because even though we don't have a TV premiere date, Nickelodeon did say that the movie is heading to theaters on Nov. 13, 2020.