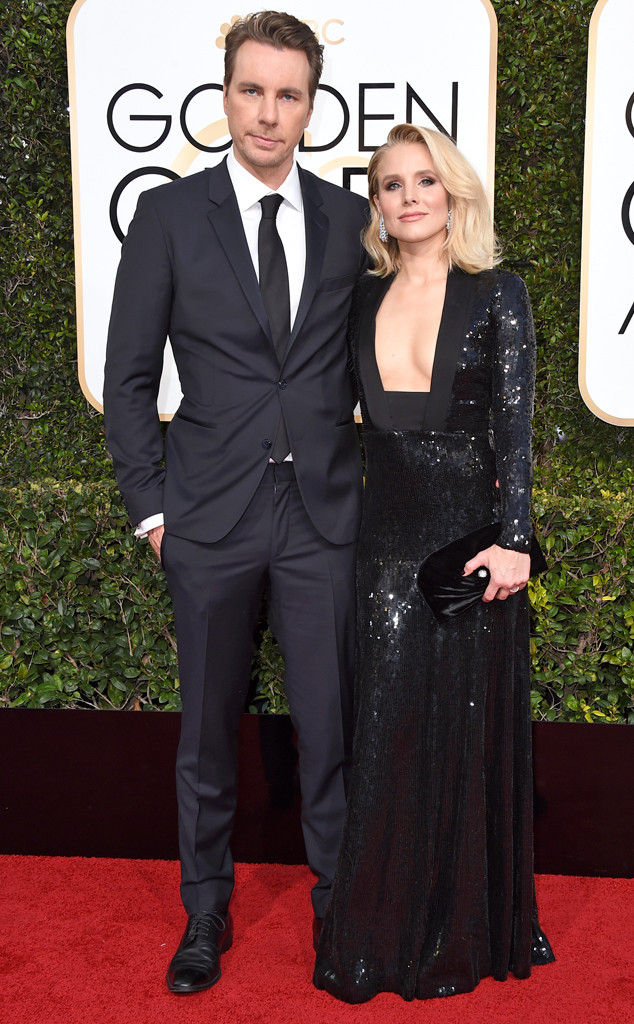 Jordan Strauss/Invision/AP
Kristen Bell and Dax Shepard are one of Hollywood's favorite couples, but their story didn't begin with love at first sight.
During an Instagram Q&A on Thursday, Bell recalled meeting Shepard at a mutual friend's birthday dinner back in 2007. However, she admitted "there weren't any sparks." In fact, it wasn't until a few weeks later that the Frozen star felt a connection.
"2 weeks later I saw him at a hockey game and he asked for the gum in my mouth," Bell wrote, "and I was like HELLO…"
Bell even shared Shepard's original pickup line—and it was a doozy.
"Truly, his first text to me was: 'Hi. My name is Dax. I violated your privacy and got your number from Shauna. How do you feel about that?'" Bell recalled. "And I thought…what the hell?? This kid is sassy," she wrote.
Still, it looks like the gesture won her over. The two tied the knot at the Beverly Hills courthouse in 2013 and are still madly in love. When asked to share her favorite quality in her husband, Bell couldn't pick just one.
"3 way tie" she wrote. "His patience to let me ramble; His ability to make me laugh; His critical thinking skills and intelligence."