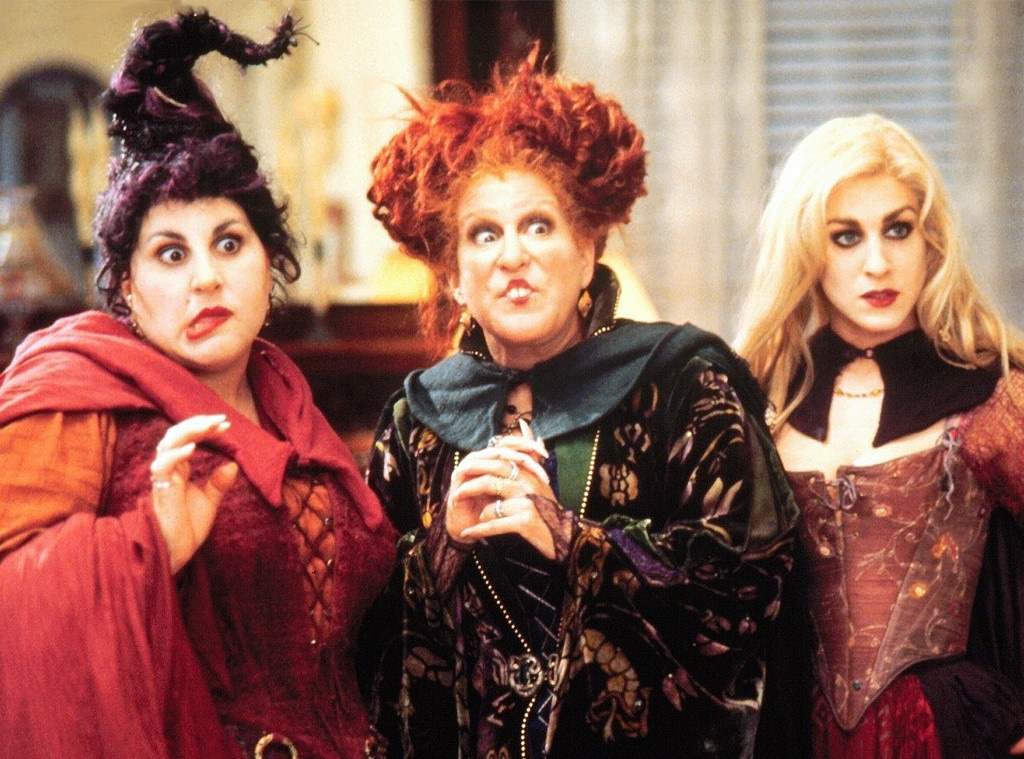 Disney
If you haven't seen Hocus Pocus have you ever Halloweened?
While we're sure there are some people out there who have never seen this iconic movie, we choose to believe that everyone loves it as much as we do.
In fact, after 25 years—yes, Hocus Pocus is officially 25 years old today—the Halloween film still holds up no matter what time of year it is.
Sure, most of us watch it numerous times once the month of October hits, but witches coming back to the town of Salem after being dead for three centuries at the hands of a virgin who lights a black-flame candle is really a timeless and season-less tale.
We might be pushing it here with that statement but if Hocus Pocus were on TV tonight we'd watch it!
OK, now on to the reason we are writing this post...the Sanderson sisters.
The Sanderson sisters AKA Winifred, Sarah and Mary Sanderson are the main reason we are obsessed with this movie 25 years after it first premiered.
Thanks to Bette Midler (Winnie), Sarah Jessica Parker (Sarah) and Kathy Najimy (Mary) this spooky and witch-centered film is one of the most famous Halloween flicks of all time.
Not only do they haunt us a little bit when they sing to children or cast a spell on poor Thackery Binx (Sean Murray), but they also make us laugh every time we watch the movie. Come on, they are freaking hilarious when they don't understand costumes or spit sassy rebuttals to Max Dennison (Omri Katz) like, "and what is that dude?" 
The real issue we have with the Sanderson sisters is the fact that it's so hard to pick a favorite.
While Winnie seems like the obvious choice as No.1 sister, because of her dramatic eye rolls and role as the leader of her not-so smart sisters, her siblings are equally as wonderful.
Sarah loves to dance, eats spiders like it's normal and has so many ditsy moments that we can't help but root for her throughout the movie.
Mary on the other hand is just a hoot. She is always there for her sisters, has a hilarious scream and even though she gets the short end of the stick most of the time, we just love her.
Since we clearly have a soft spot for all three characters we want to know which of them you like best.
Vote for the Sanderson sister who you'd describe as your soul sister below.
Oh, and don't forget to re-watch Hocus Pocus tonight in honor of its 25th anniversary...you know you want to!
Hocus Pocus Character Poll