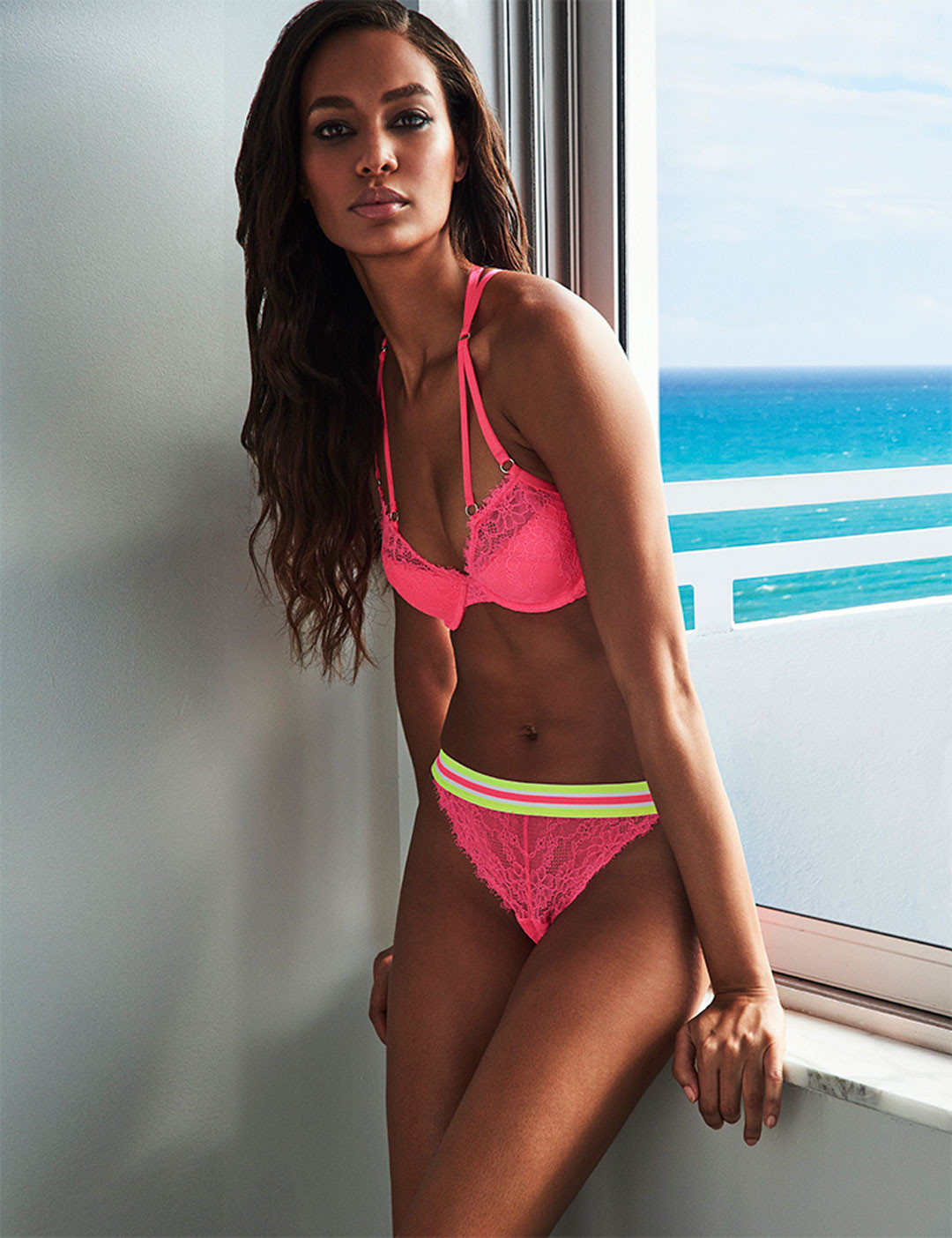 JoanSmalls X Smart&Sexy
Joan Smalls wants you to feel like a supermodel, no matter your size or shape.
"When I learned about how inclusive Smart & Sexy was—how it embraces all shapes and sizes—it spoke to me because I know not everybody is shaped like me," the Set It Up actress told E! News, referring to her new lingerie and swimwear designs. "My mom has a different body type than I do, and I always understood her frustration shopping for bras, so I wanted to tackle that. Women should be celebrated, no matter where they fall on the spectrum of size."
The model, wearing the Caged Longline Push-Up Bra with white lace pants, repeated this sentiment as she greeted hundreds of women lined for a custom bra fitting at the Walmart booth at Essence Festival in New Orleans. While she may be a professional at giving face, when talking to everyday women, she's all smiles. Towering above most them, she even bent down slightly, making it easier for festival goers to capture a selfie with her.