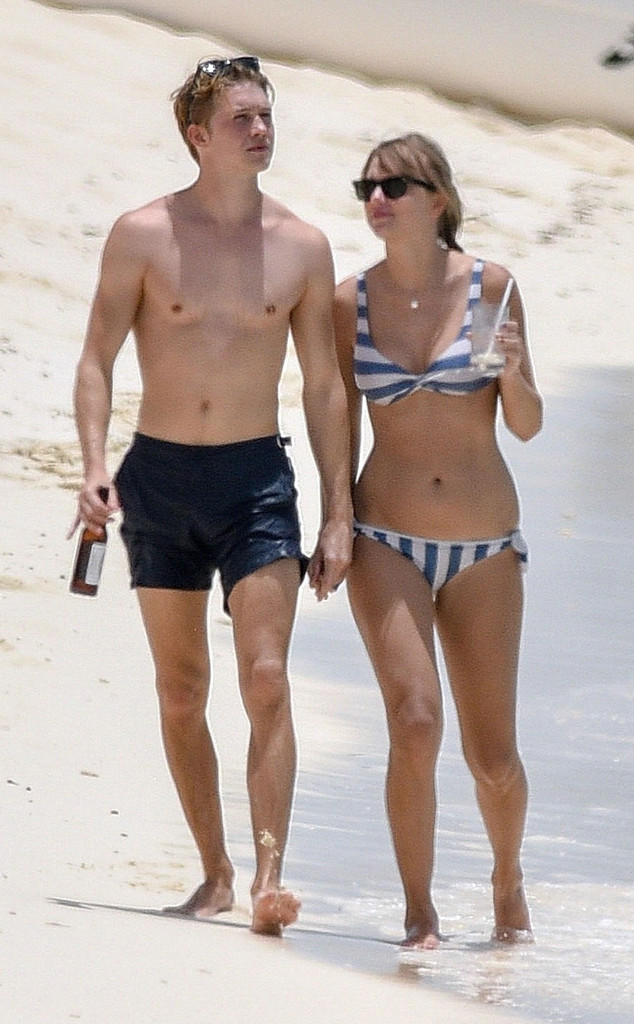 SBMF / BACKGRID
Taylor Swift and Joe Alwyn's love story continued in the Turks and Caicos sand.
Instead of her typical star-studded holiday festivities in Rhode Island, the songstress and her British beau rang in the Fourth of July together this year by the ocean. As E! News previously reported, the couple was spotted soaking up the sun and ocean blue water while vacationing on the island last week.
According to new photos of the lovebirds, the two kept the vacation going the next day as they took a stroll along the shore hand in hand and took a dip in the water together. The "Bad Blood" star rocked a blue and white striped bikini while the actor sported a pair of swim trunks.
"They were very quiet and low-key their entire stay. It was just the two of them; they were always together," an eyewitness previously told E! News.
During their stay at an oceanfront villa, they visited the hotel's beach, gym and pool and enjoyed some snorkeling.
"They had beach chairs set up for them daily and usually ventured down in the afternoon," the eyewitness described. "They swam together in the ocean and cuddled up in the water."