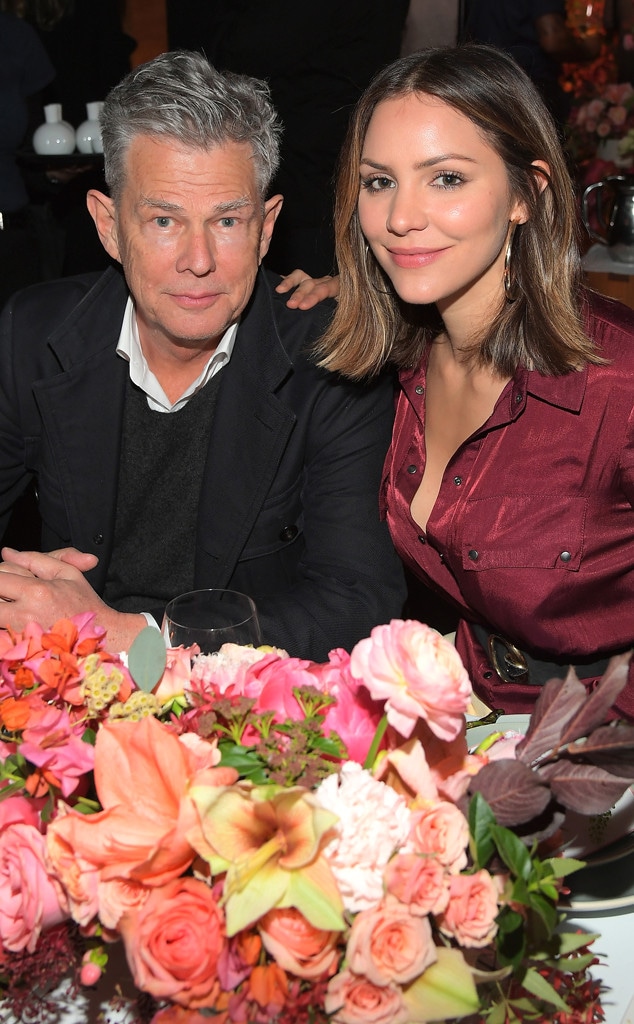 Charley Gallay/Getty Images for Bumble
Haters to the left! 
Three days after the news broke that Katharine McPhee and David Foster were engaged, the American Idol alum took to Twitter on Friday with a PSA for her critics. 
"Y'all should be worrying more about registering to vote and midterm elections than who's marrying me," McPhee wrote. "Thank you for coming to my TED talk." 
As the sassy celeb previously revealed, Foster popped the question while on vacation with McPhee and their friends in Europe. "He did it at the top of this mountain in Anacapri," Katharine joked in a text message to a friend she shared on Instagram. "Totally dark, only stars. Thankfully he didn't push me off the cliff. He said it was one or the other. And in the end he spared me. 
But before the epic clapback, Katharine made light of her surprise engagement with a tweet announcing her return to the states. 
"Guys HELLO!" she joked. "I'm back in America and back on stage tonight. Were you saying anything? What did i miss?"
Katharine, 34, has previously dismissed those who judge her for dating the 68-year-old record producer. In a Nov. 2017 interview with Health, the Waitress star fired off, "We're very close friends, and we've been friends for a long time. I'm really, really fond of him, and I think he's an incredible person. I've known him since I was 21-years-old, you know? He produced my first single. So he's been really good to me. People can say whatever they want."
Foster's adult daughters, television personalities Erin Foster and Sara Foster, also weighed in on the future wedding with their typical humor. 
After David confirmed the news on Instagram, Erin commented, "Mommmyyy ♥♥♥." Wrote Sara, "Out of the country. What did I miss?"
Keep doing you, Katharine! And congratulations to the happy couple.