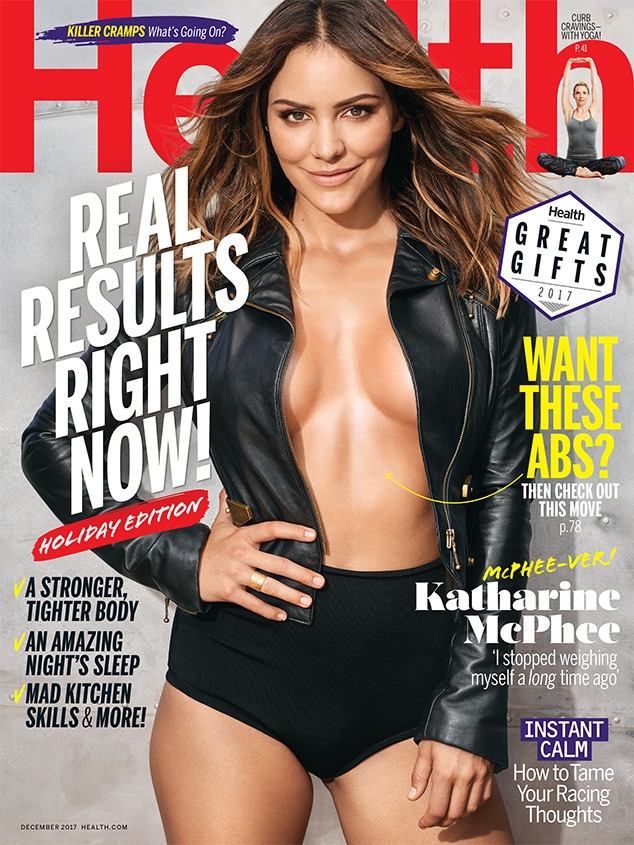 Jeff Lipsky
Katharine McPhee and David Foster have been sparking romance rumors. The two were spotted enjoying dinner together, celebrating Foster's birthday and sitting courtside at a Lakers game. But in the latest issue of Health, the American Idol singer addressed her relationship status with the music producer.
"We're very close friends, and we've been friends for a long time," McPhee told the magazine. "I'm really, really fond of him, and I think he's an incredible person. I've known him since I was 21 years old, you know? He produced my first single. So he's been really good to me. People can say whatever they want."
The "Over It" singer also told the magazine she's "pretty single" and that she hasn't had a boyfriend since she dated her Scorpion co-star Elyes Gabel.
"I'm pretty single. I had a relationship with my lead actor on my show that was almost two years," she told Health. "I still am crazy about him, and we have a really great working relationship. It's definitely not the easiest thing to get over someone you see every day! It's still an adjustment. But I haven't had anything super serious since."
The timing of the interview isn't immediately clear. However, McPhee posted a picture of her modeling for the magazine on Instagram on Oct. 5 and said it was from "last weeks" shoot.
McPhee also opened up about what she's looking for in a relationship.
"Someone's who's spontaneous and adventurous, who's ready to just go do something—or let you go do it at the drop of a hat," she told Health. "I'm so independent now; I wasn't really that independent when I was in my 20s, so I need to be with someone who has their own life."
Both McPhee and Foster have been married before. The singer married Nick Cokas in February 2008 and filed for divorce in May 2014, which was finalized in 2016. Foster recently finalized his divorce from Real Housewives of Beverly Hills star Yolanda Hadid. Before tying the knot with Hadid, Foster had been married three other times—first to B.J. Cook, then to Rebecca Dyer and then Linda Thompson.
To read more of McPhee's interview, check out the December issue of Health, which hits newsstands Nov. 10.