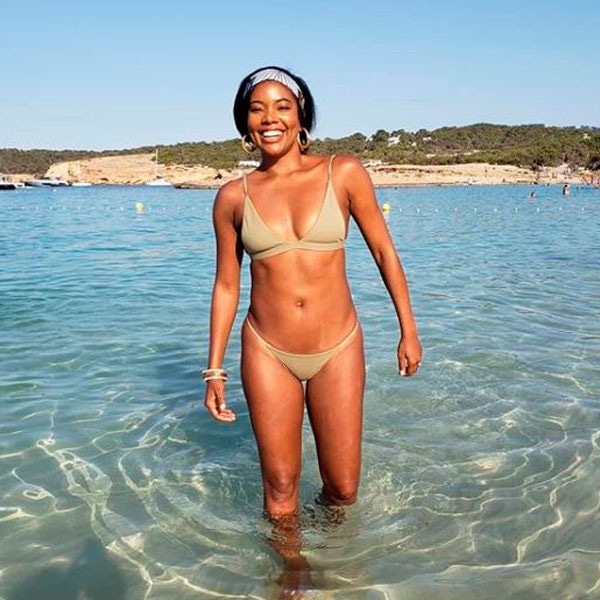 Instagram
4th of July is almost here. We repeat it's almost the 4th of July!
As we all know, with the 4th of July comes summer BBQ's, beach days and of course fun and flirty bikinis.
Ahead of the summer holiday, we've been getting some serious bathing suit inspiration courtesy of some of our favorite celebs. Everyone from Gabrielle Union (who is on a #WadeWorldTour vacation trip right now) to Emma Roberts are sporting some sexy and chic bikinis that we need to own right away.
Even if you already have your perfect suit picked out for your holiday festivities summer is only just getting started, so you know you're going to need more bikini inspiration along the way.
Why not turn to style stars like Alessandra Ambrosio, Rita Ora, Shay Mitchell and more for some ideas and tips that'll enhance your bathing suit lineup over the next few months?
You know you want to!
These stars are killing it when it comes to their beach-ready and pool-approved bikinis and we're so on board with stealing their style any chance we can get.
At the end of the day any bathing suit is a good idea in our minds during the summer months and especially for the 4th of July.
It is the top summer holiday after all, which means it's a party in the U.S.A. all day long and therefore you're going to need to break out your favorite suit stat!