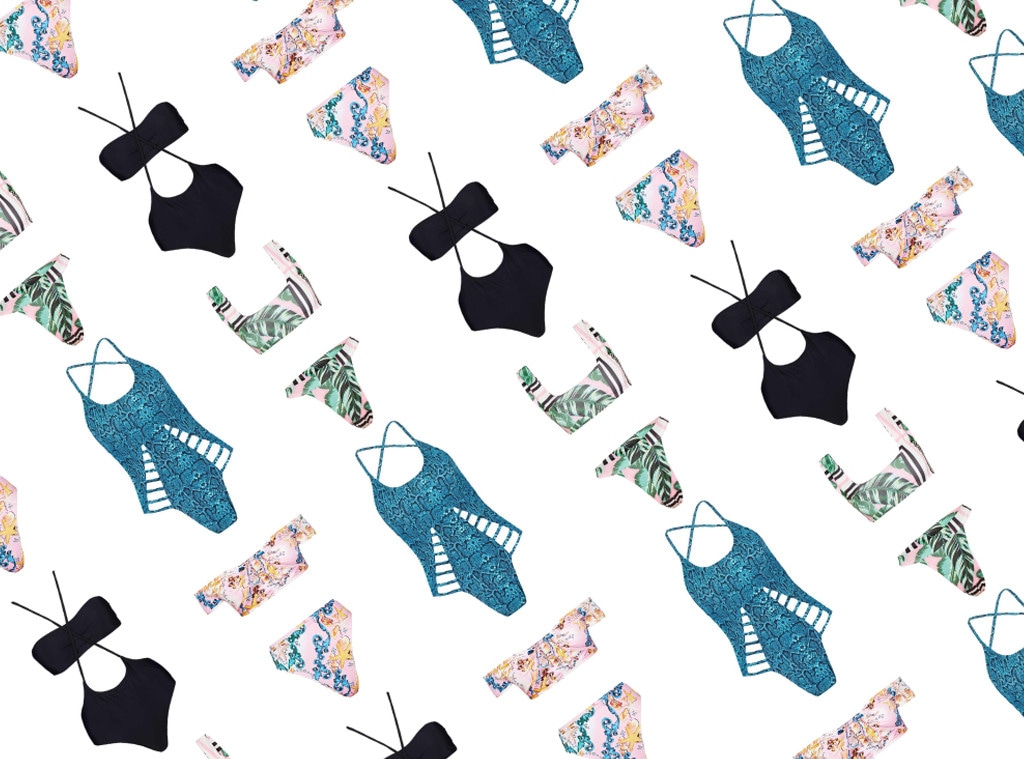 Half the fun of going to the beach (or to a pool party, or any other summer occasion in which a bathing suit is the wardrobe of choice), is wearing the heck out of that swimsuit.
But let's say you go to one party and there you are, taking tons of pics in said bikini. Can you rewear it to the next event? Of course you can, you're not made of money, but a swimsuit is practically the uniform of the season, it's nice to have options. One pieces, two pieces, prints, no prints—you kindof want 'em all.
And thanks to these under $50 picks, you totally can.
God bless cheap swimwear, are we right?