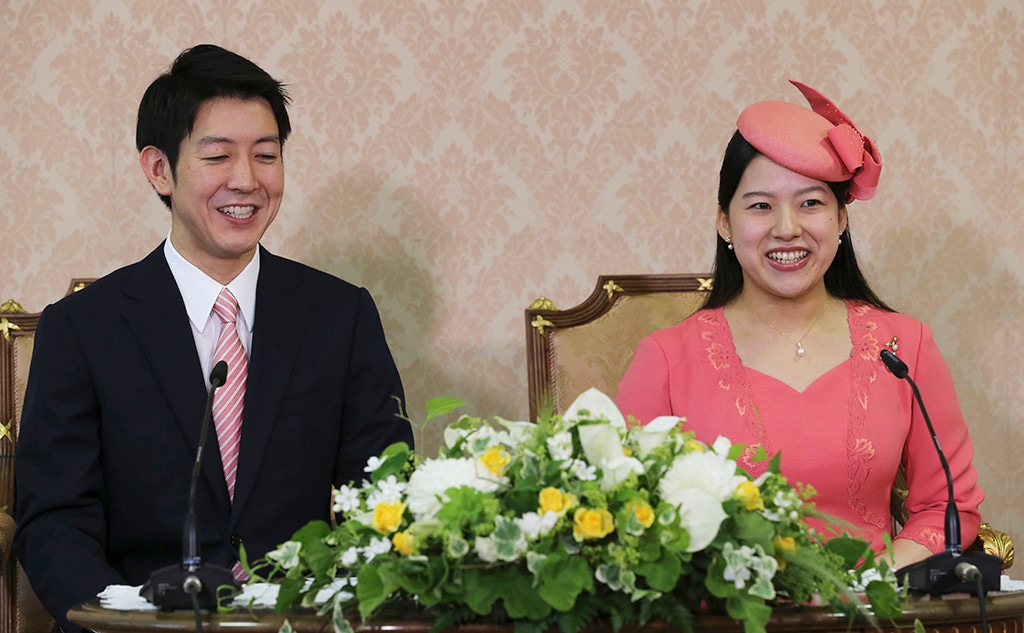 KOJI SASAHARA/AFP/Getty Images
Princess Ayako is giving up her royal title for love.
According to The Japan Times, the 27-year-old princess is engaged to Kei Moriya, a 32-year-old worker at the shipping firm NYK Line. The two are set to tie the knot at the Meiji Jingu Shrine in Shibuya Ward in Tokyo on Oct. 29. 
Because Moriya is a commoner, the princess will lose her royal status after they marry.
During a press conference on Monday, Princess Ayako recalled meeting her future husband in December of last year. According to The Japan Times, she said their conversation had become "so lively that it didn't feel like we had just met and that I had so much fun that I forgot about time."
The two were then reunited at an event honoring the 20th anniversary of the nonprofit Kokkyo naki Kodomotachi. Per the publication, Moriya's late mother was a friend of Princess Ayako's mother, Princess Hisako, and served as an executive board member for the organization.
"As I met him many times, I became attracted to his kind, smart and decisive nature," Princess Ayako said, per The Japan Times. "I don't know what my mother's intentions were in introducing him to me, but as the two of us went to various places together and shared our time and memories, we became naturally drawn to each other. I think we were able to come this far thanks to the wonderful ties started by our mothers."
As for the proposal, Princess Ayako said her groom popped the question earlier this year over dinner at a restaurant.
"It was very sudden, so I asked to hold for my answer," she said, per CNN. "As we have deepened the relationship including our family, friends and related people, I came to the decision and accepted this proposal."
According to The Japan Times, the two will officially mark their engagement on Aug. 12 during a traditional court ceremony.