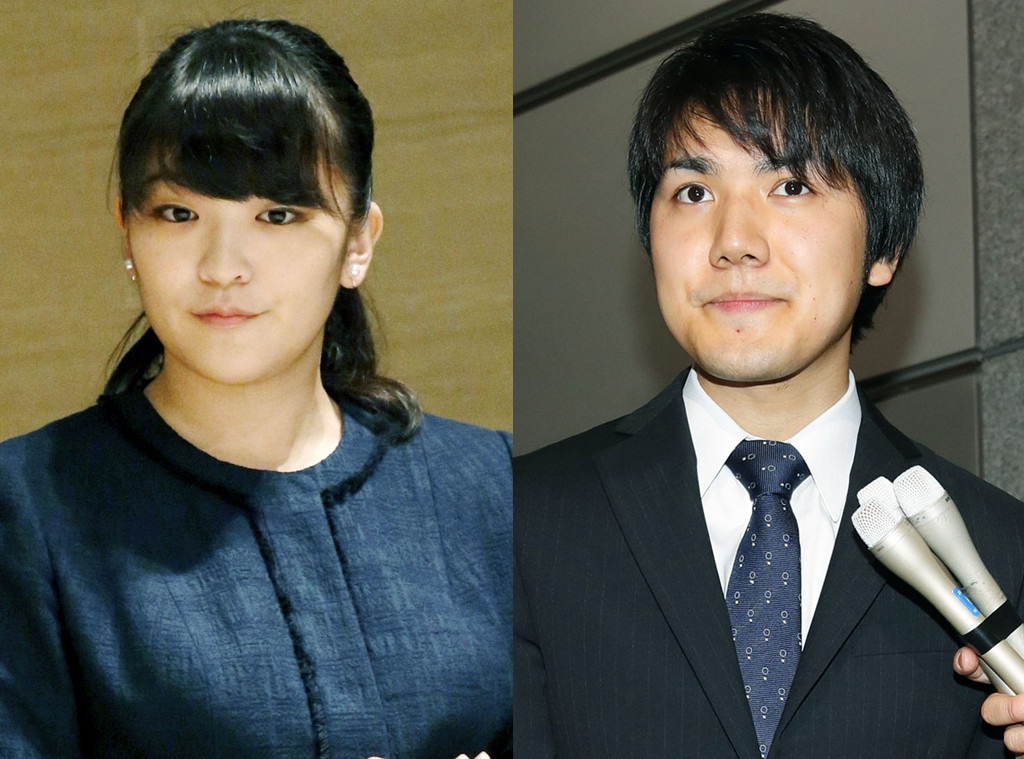 Kyodo News/Sipa
UPDATE: This fairy tale wedding may not be happening as soon as we first thought.
Princess Mako and graduate student Kei Komuro announced that they are postponing their ceremony until further notice. "It is because of our immaturity and we just regret it," the couple said in a statement to CNN. "I wish to think about marriage more deeply and concretely and give sufficient time to prepare our marriage and for after the marriage."
————
This princess has found her prince—sort of. 
In a real-life story that could pass for a modern Disney tale, Japan's 25-year-old Princess Mako of of Akishino is planning to get engaged to 25-year-old Kei Komuro, a law firm employee and graduate student. While she may be renouncing her royal status in order to marry Komuro, he's still a prince—by some commercial standards.
According to CNN, Komuro once starred in a tourism campaign as "Prince of the Sea."
TORU YAMANAKA/AFP/Getty Images
As Japan's national broadcaster NHK reported, the princess and her non-royal beau met as students at the International Christian University in Tokyo five years ago. As the oldest grandchild of Emperor Akihito and Empress Michiko, Princess Mako must leave the imperial family and give up her royal status per Japanese law.
However, she is not alone as several women in her family before her have given up their royal ties in the name of love. Most recently, the princess' aunt, Sayako Kuroda, had to cut ties with the family after marrying commoner Yoshiki Kuroda in 2005. 
Meanwhile, Komuro is keeping his lips sealed about popping the question. As he told reporters, "I would like to talk about it when the time comes."
(Originally published Wednesday May 17, 2017 at 8:57 a.m. PST)