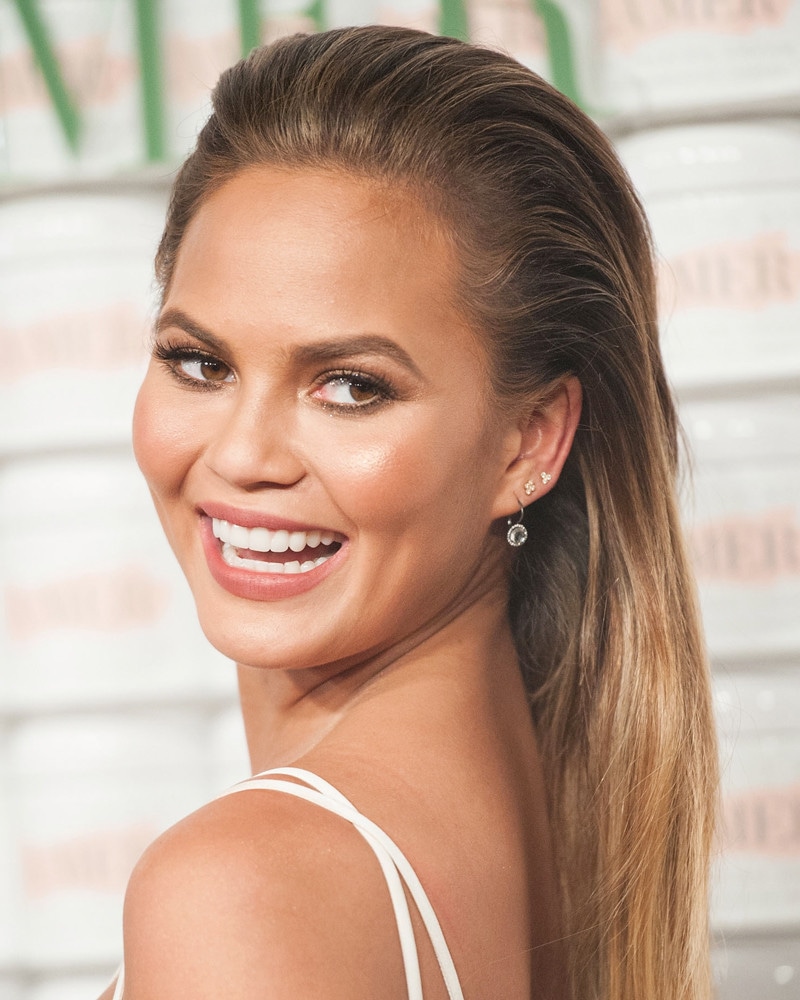 Jennifer Lourie/Getty Images
Luna Stephens is a budding beauty influencer.
It's common for daughters to be mesmerized by their mothers' beauty routines (Case in point: North West's fascination with makeup), but when your mom is involved in the production of a beauty line, the allure of makeup gets real.
"Luna is obsessed with sitting on my countertop in the bathroom," the model told WWD about her two-year-old daughter. "She'll go, 'Up, up, up,' I put her up there and she loves brushes, using them on her face. Becca sends us tons of clean brushes all the time, so she's always using them."
Today, the Lip Sync Battle host launched her second collaboration with Becca Cosmetics, which includes three limited-edition products to enhance your summer glow. Considering that the Glow Body Oil—a shimmering, lightweight oil you can use on your body and hair—and the new Glow Gloss colors aren't applied with brushes, we can guess that the Endless Bronze & Glow compact inspired Luna's makeup dreams.
When asked if her two-year-old was an influencer, the model responded, "She is...Can you imagine? She's going on Revolve trips next year."
Her mother, who won the Revolve Woman of the Year award in 2017, also revealed her daughter's niche:
"[Luna is] very into smell, she likes really fresh, clean scents," she continued. "So was John, too. They're two peas in a pod in every single way, like face-wise, personality, well, she's more of me personality. They are so alike it's crazy."
A daughter that loves makeup brushes, a husband that appreciates nice perfumes—Chrissy's growing family is the perfect testing group for a beauty lover. Even when she's going shopping for a new scent, she said, "I need to bring other people because even if I love something, I constantly doubt myself."
Glowing makeup, business ventures and a supporting family that helps her look and smell good—this woman has it all.