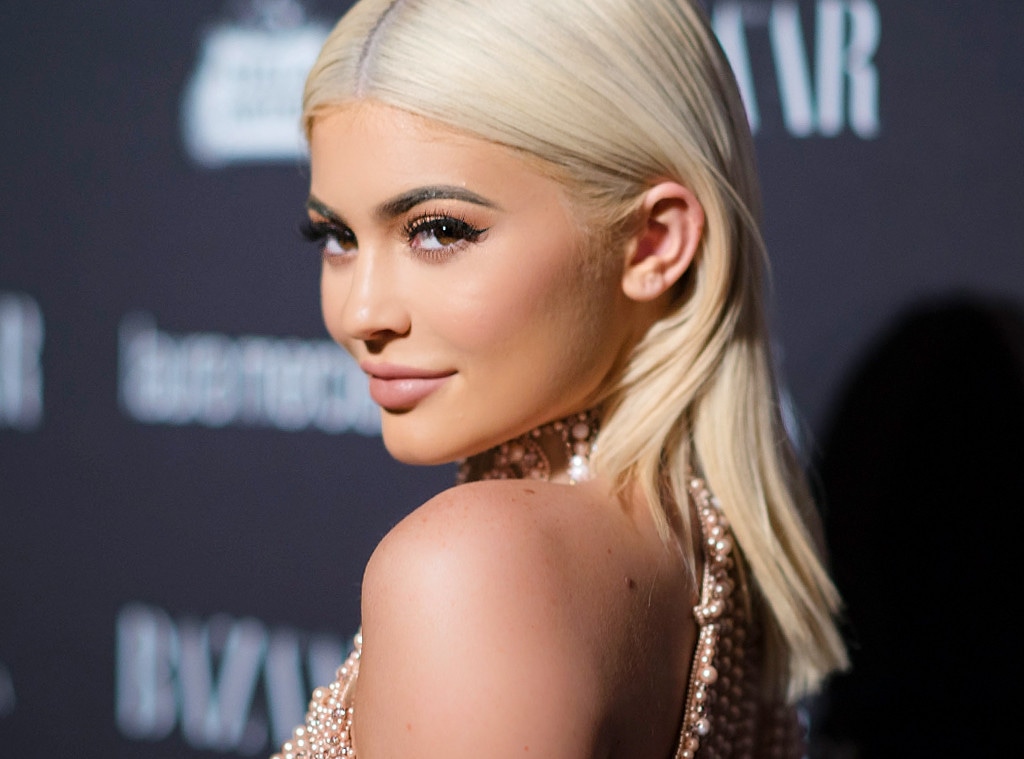 Michael Stewart/WireImage
Kylie Jenner is a bonafide social media maven—and she just got Time's stamp of recognition to prove it. 
Along with her famous brother-in-law Kanye West and more familiar names, the 20-year-old makeup mogul was included in the magazine's 2018 unranked list of the 25 Most Influential People on the Internet. 
With more than 100 million followers on Instagram alone, the reality star is one of the most beloved famous figures online and proved her devoted following one step further this year when she revealed the name of her firstborn, Stormi Webster, with a simple close-up photo of the star holding the infant's hand. In a matter of a day, the snap became the most-liked photo on Instagram...ever. 
While the new mom's social media prominence has been mounting in recent years, Kanye West garnered newfound attention online when he returned to Twitter just two months ago after a lengthy hiatus. 
Since April, the Grammy-winning rapper has raised eyebrows with headline-making tweets about President Donald Trump, in which he called him a "brother," as well as photos of himself wearing a "Make America Great Again" hat. He also used the medium to clarify his controversial comments on slavery and share text messages between himself and fellow stars who had reached out to him at the tumultuous time. 
Rihanna also was among this year's recognized online influencers for her use of the platforms to listen to her fans, market her makeup and lingerie lines and denounce Snapchat when the app showed a third-party ad that appeared to make light of physical assault and used her's and Chris Brown's images. Rihanna's message was heard loud and clear by the company. 
"The ad was reviewed and approved in error, as it violates our advertising guidelines," Snapchat said in a statement. "We immediately removed the ad last weekend, once we became aware. We are sorry that this happened."
Actress Busy Philipps, who has built a second-wave following on social media since her initial rise to fame as an actress, as well as YouTubers Logan Paul and Jake Paul, K-pop sensation BTS, President Donald Trump and the Parkland shooting student activists have all also made the 2018 list. 
For this year's full lineup, visit Time here.