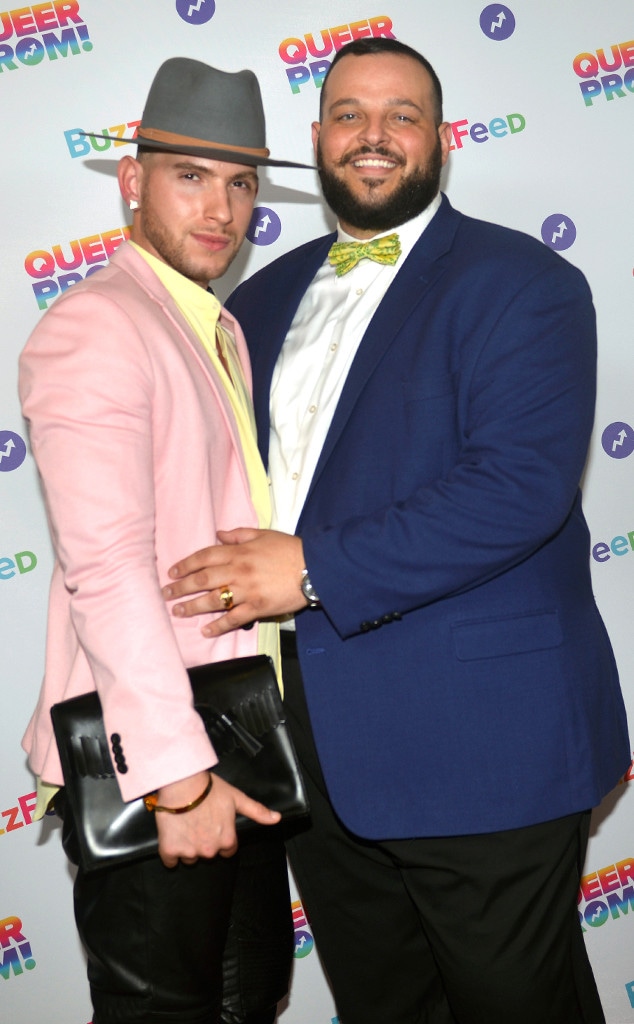 Chelsea Guglielmino/Getty Images
Daniel Franzese and his fiancé Joseph Bradley Phillips have ended their engagement.
The Mean Girls star announced the news on Tuesday.
"Sometimes shooting stars shine so brightly that they burn out and now we must go separate ways, but I hope my path always crosses with his," the Damian character told E! News. "Joseph Bradley Phillips and I have decided to part ways, break our engagement promise and continue on into the future as friends."
The actor told E! News the two "cared so much for each other that we ignored things that were important to our individual personal growth."
"We have taken some time to heal before letting everyone know, and I'm grateful to all my friends and family who have shown us support during this time," he continued. "I'm excited to see what Joseph will offer the world and I can't wait to get back on tour and make people laugh."
The actor popped the question in July 2016 at the Starbucks where they first met. According to People, who broke the breakup news, Franzese gave the ring to a barista, who called out their drink orders as "Mr. and Mr. Franzese." He then got down on one knee.
"Joseph has given me the best of his heart and I'm so happy he said yes," Franzese told the magazine at the time. "Finding my soul mate has made all the years I struggled with myself worth it."
The engagement came two years after Franzese came out as gay in an open letter to his Mean Girls character. 
"Dear Damian: It's been a long time since our last encounter. Ten years to be exact," part of the letter published in IndieWire read. "I was twenty-six; you were sixteen. You were proud of who you were; I was an insecure actor. You became an iconic character that people looked up to; I wished I'd had you as a role model when I was younger. I might've been easier to be gay growing up. You WERE beautiful in every single way and words couldn't bring you down."
Franzese and Phillips aren't the only couple to recently call it quits. Christian Siriano and Brad Walsh announced their separation after two years of marriage.