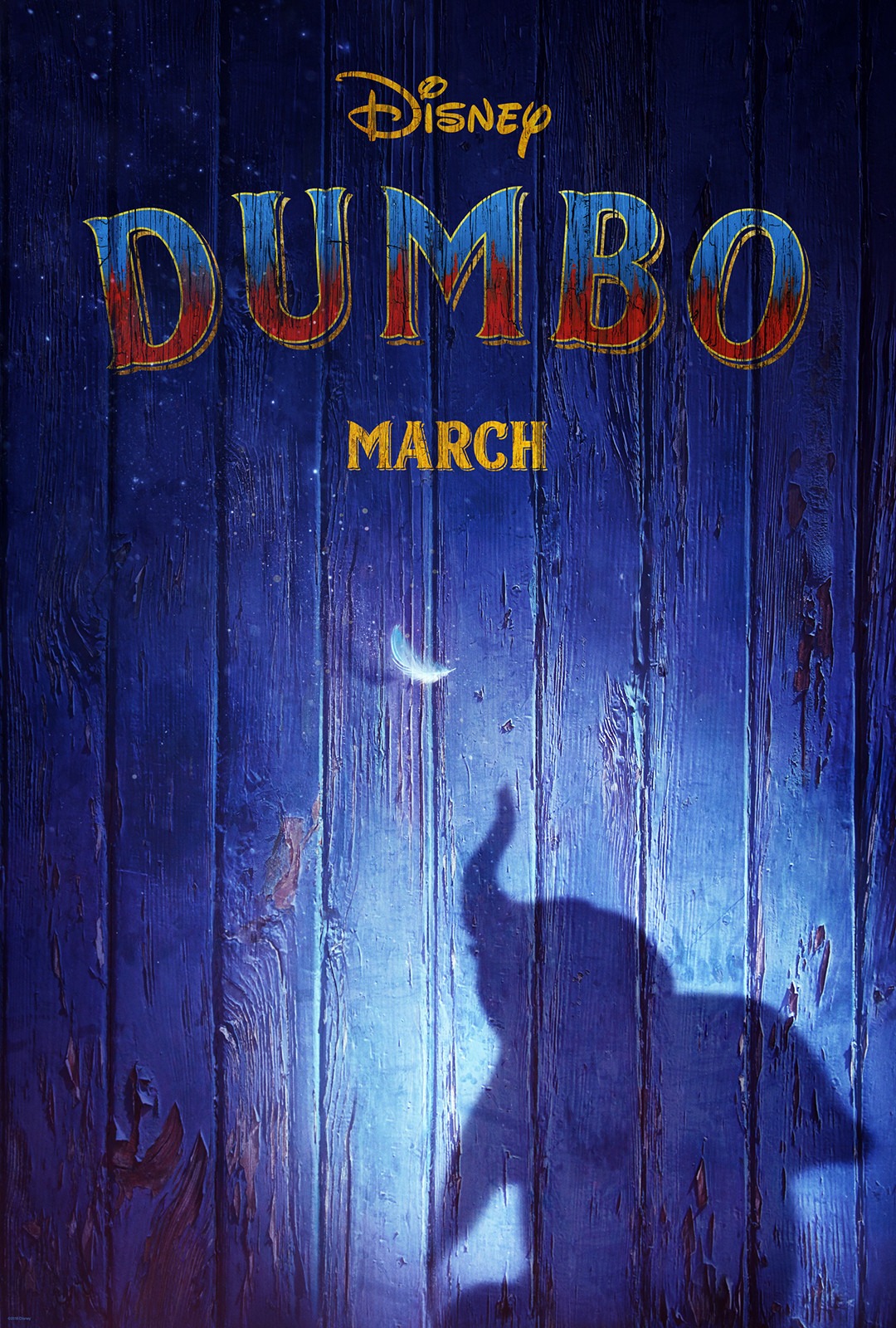 Walt Disney Studios Motion Pictures
Have you ever seen an elephant fly?
Early Wednesday morning, Walt Disney Studios Motion Pictures released the first teaser trailer for Dumbo, from the imagination of director Tim Burton; the live-action adventure expands on the animated tale of the same name, released in 1941. The story begins when circus owner Max Medici (Danny DeVito) enlists former star Holt Farrier (Colin Farrell), and his children Milly Farrier (Nico Parker) and Joe Farrier (Finley Hobbins), to care for a newborn elephant. "We're all family here," Milly tells a frightened Dumbo. "No matter how small." One thing that isn't small? His oversized ears, making him a laughingstock in the struggling show.
But everything changes for Dumbo once the children realize he can fly. Impressed by the animal's unique ability, entrepreneur V.A. Vandevere (Michael Keaton) recruits Dumbo for his larger-than-life circus: Dreamland. There, he soars to new heights next to aerial artist Colette Marchant (Eva Green)—well, until Holt realizes that Dreamland is actually more of a nightmare.
The live-action reimagining of Dumbo utilizes state-of-the-art visual effects to bring the title character and his animal friends to life. Burton has a long history with the film studio, having started in its animation division in the early '80s. From there, Burton went on to direct The Nightmare Before Christmas (1993), Alice in Wonderland (2010) and Frankenweenie 92012).
Leah Gallo/Disney Enterprises, Inc.
Dumbo flies into theaters on March 29, 2019.
Ehren Kruger wrote the screenplay and and produced the movie with Derek Frey, Katterli Frauenfelder and Justin Springer. Nigel Gostelow served as the project's executive producer.
In recent years, the studio has released live-action adaptations of animated classics such as Beauty and the Beast, Cinderella, The Jungle Book and Sleeping Beauty, with Aladdin, Mulan and more in the works. Spinoffs of Mary Poppins and Winnie-the-Pooh will be released in 2018.