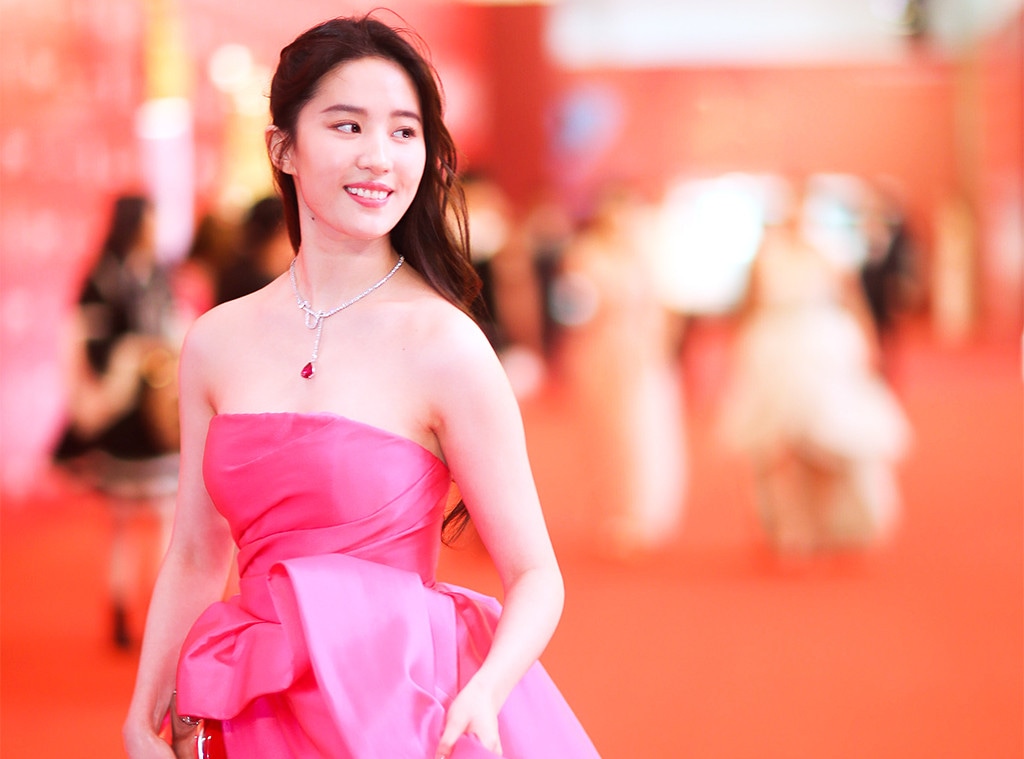 VCG/VCG via Getty Images
Let's get down to business...because the live-action Mulan has officially been named!
While Disney's modern rendition of the beloved animated movie remains quietly underway, the studios finally announced the project's main star on Wednesday: Liu Yifei. The 30-year-old Chinese actress will lead the film as the Hua Mulan, a legendary female warrior who is believed to have taken her father's place in the army. 
Yifei joins a production helmed by The Zookeeper's Wife director Niki Caro and executive produced by Bill Kong with producers Jason Reed, Chris Bender and Jake Weiner. 
While there's still a long wait until the movie's projected 2019 release, it's time to get to know the film's leading lady. Allow us to introduce her with five facts you need to know: 
Visual China/Getty Images
1. She's been acting for more than a decade. 
With her earliest acting credit from 2002, the star has quite the resumé under her belt. While this Disney role may elevate her to a new level of fame in America, she's already a well-reknowned actress abroad. 
2. She can carry a tune. 
Of course, there can't be Mulan without some "Reflection." Fortunately, Yifei already has some pipes for if and when it comes time to sing. The actress was reportedly signed to Sony in Japan and released albums. 
3. She's a glamour girl. 
Considered one of the most beautiful actresses in China, Yifei has served as a brand ambassador for the likes of Dior and Pantene.
4. She's acted alongside some major Hollywood stars. 
Yifei is no stranger to acting in English, having starred alongside Jackie Chan in 2008's The Forbidden Kingdom and Nicolas Cage in 2014's Outcast.
5. Her work is acclaimed. 
In addition to being a multi-talent, Yifei won the Golden Lotus Award for Best Actress at the Macau International Movie Festival in 2013.