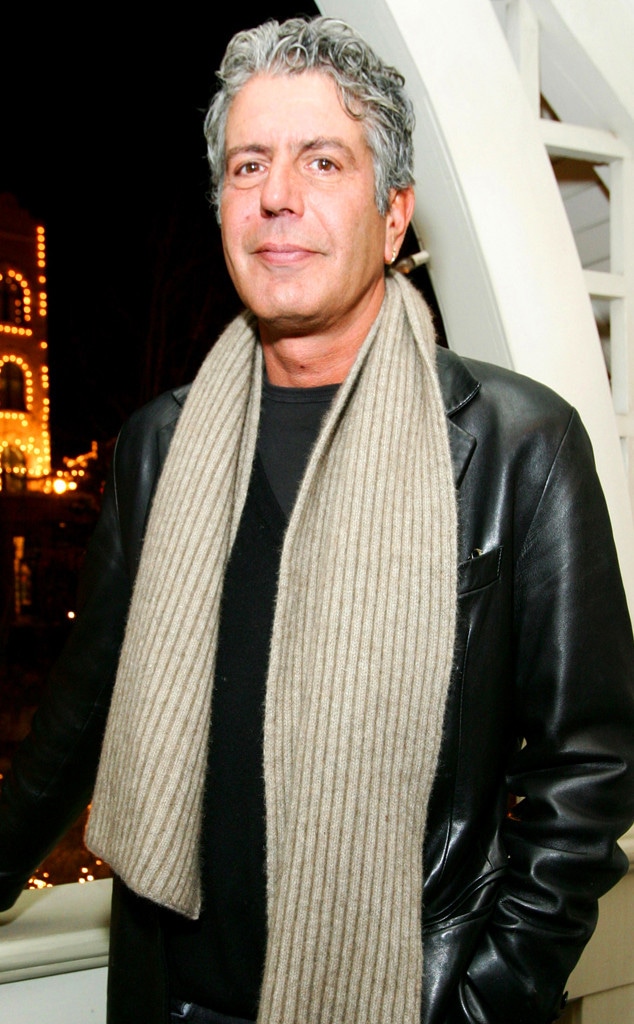 Jason Squires/WireImage.com
Anthony Bourdain's CNN family is mourning the loss of one of their own. Hours after news broke that the world-famous chef committed suicide at the age of 61, a source tells E! News his colleagues are remembering him as the "nicest guy."
"Everyone at CNN is in complete shock," the source shares. "Everyone is really sad. Nobody saw this coming, but he's spoken publicly in the past about his struggles with depression." 
CNN previously confirmed that the food and travel host was working on a new episode of Parts Unknown in Strasbourg, France when chef Éric Ripert discovered Bourdain's body in his hotel room on Friday morning. In the weeks before his passing, the insider describes Bourdain's behavior as seemingly "normal, upbeat and happy," but adds, "He's usually an introvert so it wasn't unusual that he kept to himself." 
The source says CNN staffers considered Bourdain an integral member of the organization who never shied away from interacting with those in the office. 
As our insider recalls, "When approached he [was] the nicest guy. He would always walk through the newsroom and he'd always stop to talk and take photos with anybody who asked. Everybody there loved him. He was so nice to everyone at CNN." 
This sentiment was reflected in the statement released by a CNN spokesperson, which read, "It is with extraordinary sadness we can confirm the death of our friend and colleague, Anthony Bourdain. His love of great adventure, new friends, fine food and drink and the remarkable stories of the world made him a unique storyteller. His talents never ceased to amaze us and we will miss him very much. Our thoughts and prayers are with his daughter and family at this incredibly difficult time."
Zero Point Zero Production, who produced Parts Unknown, added in their own statement, "We want to express our deepest & most sincere sympathy to Tony's family. We'll remember him for his immense talent & more importantly for his friendship. We've known & worked with Tony for 2 decades. This loss we feel today is deep & extraordinarily profound. We miss him already." 
CNN will air a special tribute, Remembering Anthony Bourdain, tonight at 10 p.m. ET.  On Saturday, June 9, a marathon of Bourdain's favorite episodes of Parts Unknown will begin at 8 p.m. ET. Then on Sunday, a previously scheduled episode of Parts Unknown featuring Berlin, Germany will air at 9 p.m. ET with a special introduction by Anderson Cooper. 
Parts Unknown premiered in 2013 and over its 11 seasons won five Emmys and a Peabody Award.