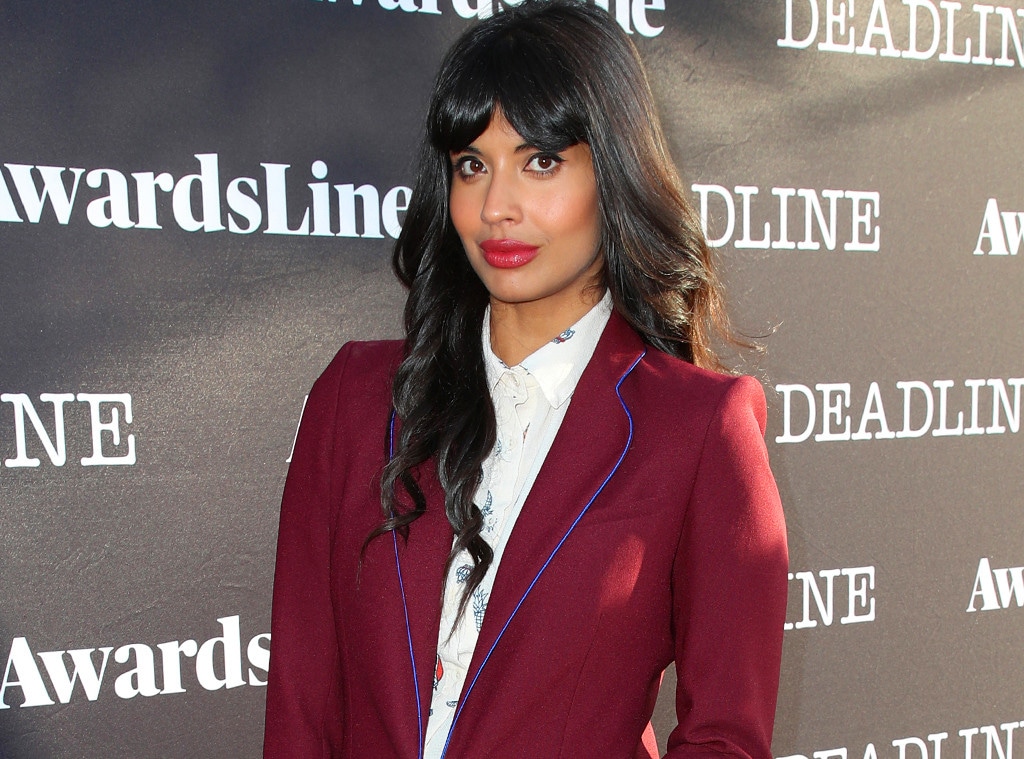 Chelsea Lauren/Deadline/REX/Shutterstock
Jameela Jamil called out Quentin Tarantino on Friday for casting Emile Hirsch in the new movie Once Upon a Time in Hollywood.
"Cool. Emile Hirsch strangled my tiny female best friend until she blacked out at a party in front of dozens of witnesses at Sundance Film Festival (and was convicted) but Tarantino just cast him in a movie," The Good Place actress tweeted. "INTENSE case of rich white male [privilege] eh? Cool. Cool. Cool."
Jamil then claimed Hirsch "left her [friend] with three years of PTSD and never paid for her treatment." She also alleged he "still hasn't apologized to her."
"Emile Hirsch has not apologized for this heinous crime but is [rejoining] Hollywood's elite," she continued. "Slow clap to everyone involved in this movie. So many other actors who haven't attacked women to choose from…"
E! News has reached out to Jamil's. Hirsch's and Tarantino's reps for comment.
Back in 2015, Hirsch was charged with felony aggravated assault and misdemeanor intoxication for allegedly attacking Hollywood executive Daniele Bernfeld  at a nightclub during the Sundance Film Festival. According to the criminal complaint obtained by E! News at the time, the actor, who appeared to be drunk, called Bernfeld a "rich kid" and asked her why she looked "so tough." Bernfeld allegedly pushed him away and they both went their separate ways. However, the incident allegedly didn't end there. 
"Shortly thereafter Hirsch came up from behind Bernfeld and wrapped his arm around her to put her in a chokehold," the allegations stated, per the court documents. "Hirsch pulled Bernfeld across the table and onto the floor, where he landed on top of her. While Hirsch was on top of Bernfeld he wrapped his hands around her neck. Bernfeld said she felt as though the front and back of her throat were touching and she remembers things going dark. Bernfeld reported that she may have momentarily blacked out."
Hirsch went to rehab after receiving the charges.
According to The Associated Press (via The Hollywood Reporter), Hirsch pleaded guilty to misdemeanor assault and was sentenced to pay a $4,750 fine, spend 15 days in jail and complete 50 hours of community service. Per the report, the charge would be dismissed upon completion of the sentence.  
The actor opened up about the experience in a 2016 interview with Josh Horowitz on his podcast Happy Sad Confused.
"I'm still just so sorry for what happened and still just shocked even that it happened," he said. "Also, grateful in a way that you know it gave me an opportunity to make my life a lot better and to do some of the things that helped me in finding ways of just clarity."
Hirsch is set to play hair stylist Jay Sebring in the Tarantino film about the Manson family murders in Los Angeles in 1969.