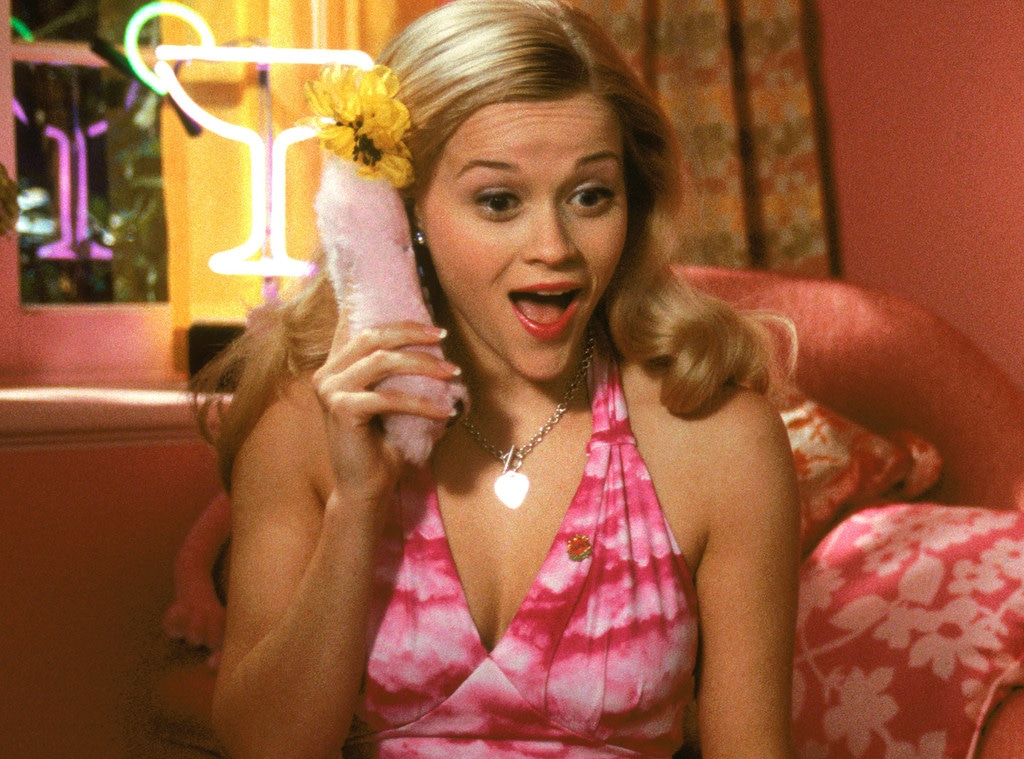 Metro-Goldwyn-Mayer
Legally Blonde is one of the greatest movies ever. Yes, we said it and we meant it.
Reese Witherspoon has had a lot of memorable roles over the years—Sweet Home Alabama and Big Little Lies both come to mind—but Legally Blonde will always stand out to us. It's witty, sassy, fashionable and fierce. Plus, it really does prove that if you put your mind to something you can achieve it no matter who you are or what you have stacked against you.
If Elle Woods could overcome misogyny at school, people defining her as a "dumb blonde" and win a major court case in her first year of law school then you too can do anything.
If you love this movie as much as we do then you're going to be tickled pink (not orange) over this news. Legally Blonde 3 is currently in the works and Witherspoon is in talks to reprise her role. According to Deadline, who broke the news, she is also discussing producing the third installment as well.
This is huge, like banning generic toilet paper from your sorority house big.
In honor of this Legally Blonde news, we've rounded up the best lines from Elle that we will never forget. Sure, there are a few wonderful lines from other characters in the film like when Elle's BFF Margot (Jessica Cauffiel) yells, "Vote for Elle!" in court, but the blonde beauty is the real star of this movie. Her style and quotes are clearly the center of the film and we wouldn't have it any other way.
Check out the most memorable quotes from the 2001 film and vote for the one you'll always remember.
"What, like it's hard?" Warner was the worst, but Elle's response to him being surprised that she got into Harvard Law was perfect. Plus, it applies to anything that people assume you couldn't do but clearly have done.
"Bend and snap!" When in doubt, use the bend and snap...it works every time.
"Whoever said orange is the new pink was seriously disturbed." #Preach.
"Exercise gives you endorphins. Endorphins make you happy. Happy people just don't shoot their husbands, they just don't." This logic is too good to argue with. Happy people don't kill their husbands, duh.
"Oh, I like your outfit too, except when I dress up as a frigid b**ch, I try not to look so constipated." Oooh, burn!
"I'm sorry. I just hallucinated." When you're thrown off by something throw this phrase into your arsenal. It's hilarious and applicable to many situations. 
"Hi. I'm Elle Woods and this is Bruiser Woods. We're both Gemini vegetarians." You might not be a Gemini vegetarian but we bet you remember that both Elle and Bruiser are.
"If I'm going to be a partner in a law firm by the time I'm 30, I'm going to need a boyfriend who's not such a bonehead." This is another zinger from Elle to Warner and it's brilliant. Boneheads finish last just like Warner did in this movie.
It's been more than 15 years since Legally Blonde first premiered and we love it just as much now as we did then. Now it's your turn to vote for the best Elle Woods line from the iconic film, so grab your favorite scented paper, anything pink your own and cast your vote!
Legally Blonde Quotes Quiz